.
"There will be another crisis, and its impact will be felt by the financial markets," he wrote
Kit Daniels
Prison Planet.com
April 10, 2015
Another economic crisis like the Great Recession is inevitable, according to JPMorgan Chase CEO Jamie Dimon, who heads the bank that recently imposed capital controls and limits on cash withdrawals.
"Some things never change – there will be another crisis, and its impact will be felt by the financial markets," he wrote in his annual letter to shareholders. "The trigger to the next crisis will not be the same as the trigger to the last one, but there will be another crisis." Dimon's admission is particularly concerning considering that JPMorgan Chase, the largest bank in the U.S., has already enacted a $50,000 monthly limit on cash withdrawals and has also banned American customers from sending money outside the U.S.
.
Early one Sunday morning, outlaw Jesse James & his James gang rode into Laredo to rob the bank & parked their castrated stallions out front of the Sheriff's office where they were sure no one would steal them, before striding over to the bathhouse to get a nice hot bath and visit a barber to have a shave and a haircut ~ Then they made a casual stop over at the Court House brothel to get a quick tax audit with a naked accountant before attending church opposite the bank for Sunday service ~
.
It was their habit of always attending church on Sunday if it was opposite a Bank, cause that gave them the chance to case it ~ After the service they stood around swapping pleasantries with the mayor and the local Senator before noticing a big hullabaloo over at the bank, so they walked over all non-descript like to look see ~
.
"THE BANK'S BEEN ROBBED, THE BANK'S BEEN ROBBED" they heard the Bank Manager shout to the Sheriff, and then they heard him bitterly say to the Sheriff that it was an old outfit called the "LEHMAN BROTHERS" gang from New York 😉
.
Jesse had never heard of them before and didn't even know what they looked like but it was obvious if the bank had already been robbed they were too late, so him and the rest of the gang walked over to the hotel to get shitfaced, went back over to the brothel for another tax audit, then began to think about planning another bank robbery on a bank in the town of Austin, a bank they'd heard was full of gold futures certificates which were just as good as money and even better than gold is cause they're much easier to carry ~ Just in case you think this story is a bit stupid, 'tain't over yet  😉
Rather than ride all of the way to Austin for their next bank job they decided they'd trade their horses in for a set of steak knives and use those to hijack a fleet of Lear Jets, one for each of them, so they could sneak into Austin separately and not be noticed by the Federales who were giving bank robbers a really hard time  😦
Good story Huh? ~ No Muslim terrorists or skyscrapers anywhere in it too 😉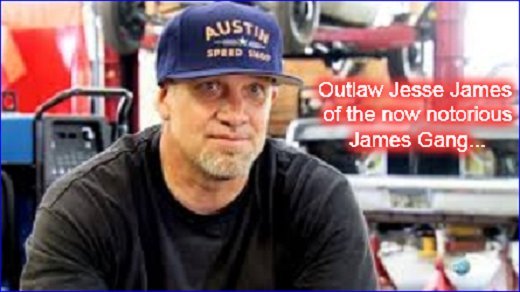 .

  Et.Tu.Britass (To) Et.Tu.Britass • a minute ago
CYBER-SECURITY AGAIN?   😦
BIG NATIONAL-SECURITY ISSUES?   😉
.
"Those public records are literally disappearing as we speak… They're just dumping the data"
Mikael Thalen
Prison Planet.com
April 12, 2015
The state of Washington is failing to store backups of text messages from 88,000 government phones that are being wiped on a daily basis, a direct violation of state records retention laws. The shocking discovery began last November after Fife City Attorney Loren Combs requested four years worth of text messages from a former city manager. According to The News Tribune's Sean Robinson, who broke the story Saturday, Combs was told to get a subpoena by Verizon, one of several phone providers to the state, after the city deferred his request to the telecom. "I was dumbfounded in this case," Combs told The Tribune. "First that they wouldn't give it to us without having to file a lawsuit to get our own records." Shortly after filing suit, Combs received what appeared to be a puzzling response from Verizon. "The records that you requested no longer exist because they are beyond Verizon's period of retention," Verizon stated.
"Text message content is maintained for 3-5 days from the date of transmission/receipt and requires a court order. There are no text message content available for your requested time frame."
.
Lauren Gambino
London Guardian
April 10, 2015
Hillary Clinton is planning to officially launch her US presidential campaign on Sunday while en route to Iowa, a source familiar with the campaign has confirmed to the Guardian. The former secretary of state is scheduled to declare her second run for president on Twitter at noon eastern time on Sunday, the source told the Guardian, followed by a video and email announcement, then a series of conference calls mapping out a blitzkrieg tour in Iowa.
.