.
HERE'S THE HIDDEN REALITY   🙂
.
Wonder what the world would've been like if the lord god almighty (sic) had made a few minor (Drastic) changes to the human anatomy and your asshole was transposed to sit right under your nose, while all of your talking and your blowjobs were done from between your two butt-cheeks like most Langley employees already do anyway any time they're talking about Islam and 911 ~ Would anything be any different? ~
.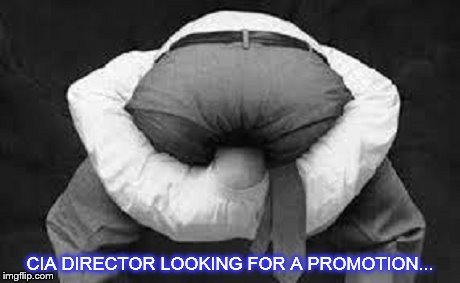 .
.
.
Andrew Kaczynski
BuzzFeed
February 20, 2015
Former Republican presidential candidate and congressman Ron Paul says secession is happening and it's "good news." Paul later predicted the states would stop listening to federal laws. "I would like to start off by talking about the subject and the subject is secession and, uh, nullification, the breaking up of government, and the good news is it's gonna happen. It's happening," Paul, the father of potential Republican candidate Rand, told a gathering at the libertarian Mises Institute in late January. The event Paul was speaking at was titled "Breaking Away: The Case for Secession."
.
I don't think this is going to go as peaceful and democratic as Paul imagines. What I see on the horizon is a bloody civil war after the collapse of the dollar.
.
So you see a bloody Civil War on the horizon? ~ If-so, then that's what the Masons plan both as a distraction from their treason and also to keep you all powerless by dividing and conquering you as well as ensuring nobody can share stories of exactly who did what and who knew what and why afterwards ~ America's first Civil War was begun by Masons working together at the highest levels in both North and South with ulterior motives (Treason) and it'll be that way again if one happens ~
.
.
.
(The following two comments are from the same poster) ~
(Just another Mason weaving a web of total hypocrisy) ~
(Covering both sides of a debate to confound outsiders) ~
.
.

guest
•
2 days ago
I like Ron Paul but succession won't happen. The current regime is too embedded, and won't allow it to happen. The Constitutional Republic has been over thrown. The America I grew up in is a distant memory. People don't realize this because most have to have everything spelled out for them. A few states have been rambling about succession for awhile now but I don't see it happening. Too many power hungry people at the top are busy getting rich. I agree with Blacktom, this article is nonsense.
.
If we didn't have the powerful people, it may/maybe would work. But then again, look at the beginning of another boom, from another country in about 10 years and on. …I think we can only help ourselves at that point. Ron Paul would have been good. Your right, too much corruption…Too many agendas to say the least…Ron Paul 2008! I'm a still going to write his name on the 2016. That way I can say I voted….lol.
.

Et.Tu.Britass
(Me) (To)
swede
•
10 minutes ago
Do you really think it's an unplanned accidental outcome when the good plans of Masonry like supposedly those of 33rd degree Mason Ron Paul are derailed by the Machiavellian plans of those who are also in the 33rd dg like whoever beat Ron Paul for the nomination? ~ If so, wanna buy the Brooklyn Bridge young man? ~ Cheap 😉
.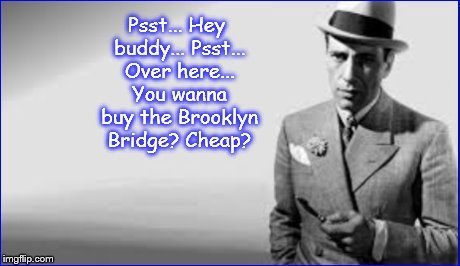 .
.
Eventually graft, corruption, legalism, excess regulation, and above all fake money will cause the federal beast to collapse. I sincerely hope individual states, and citizens can survive the fall. Dr Paul is one of only a few voices of reason.
.
(Don't believe 'THAT' for a millisecond ~ He's a treasonous Masonic pig) ~
.
Ha-Ha ~ Masons are sooo-corny the way they conspiratorially do things ~
Almost a case of you all being afraid to take a breath without deception ~
.
Your 'MODUS-OPERENDI' of "Always conceal and never reveal" means you have to mask every single act of patriotism 'OR' treason you pull, because otherwise the average people outside of your lodge might begin to realise that 'YOU' are the mechanism International Zionism uses to control religion and state, and 'YOU' are the mechanism International Zionism uses to control the economy, and 'YOU' are the mechanism International Zionism uses to keep all of the world's military under control by fomenting armed rebellion when it was not needed for the country's welfare and\or by suppressing such a response when it was ~
.
Hey BTW Walter ~ "Walter's Wank?" ~ You're a real hoot Walter ~
(A German sense of humour is so German most people don't get it) ~
.
.
.
Zero Hedge
February 19, 2015
Back in 2013, The NSA was first exposed for secretly 'monitoring' the SWIFT payments flows. This appears to have been among the last straws for Russia (and others) as far as both NSA spying and dollar domination. Last year, following threats to remove Russia from SWIFT by the UK, (which SWIFT rapidly distanced its 'independent-self' from), Russia (and China) announced plans to create its own de-dollarized version. In November, Russia detailed the SWIFT-alternative's launch date around May 2015, and just last month, Medvedev warned of "unlimited reaction" if Russia was cut off from the SWIFT payments system. So the news this week that Russia has launched its own 'SWIFT'-alternative, linking 91 credit institutions initially, suggests de-dollarization is considerably further along than many expected ~
(Especially as Russia dumps US Treasuries at a record pace).
.
Liars thieves & murderers   😦
The main Modus Operendi   😦
Telling people stuff they're unprepared to listen to causes all sorts of trouble for those who choose to lie about it ~ That said, here's some stuff over 95% of you might be unprepared to hear even if you do listen to (Read) it yet only out of seeking some point of contention with me, as in something to argue over ~
You've been lied to about pretty well everything earthly & divine since Israel said to those who wanted to know that some angry invisible omnipotent omnipresent cosmic magician god called 'YHWH' who'd revealed himself only to them had told them to kill all of Egypt's firstborn and say he did it, as well as to steal all their gold silver and jewels and say he'd told them to do that too ~
That god of theirs is myth about liar's lying, and thieves thieving, and killers killing just as the Christ implied from the beginning, plus a myth about truths behind hidden 'ET' stuff both on and underneath this earth that they've never yet even started to come clean over, and also a myth that plans your murder if you're a Goyim ~ Don't give them your belief here, nor your worship here or in your afterlife if indeed you have one, because the sad truth is their god is just a bunch of dead fools and dead killers seeking energy ~ Be forewarned ~
.