Think this thru, '

QUICKLY

'   😦
Learn what governs you   😦
.
Adolf Hitler was an illegitimate Astor Jew ~ It's been German-Jew Masons that caused the evil thru their German-Jew 'ILLUMINATI' since the days of Adam Weishaupt + George Washington ~ It was Masonry acting as hidden hand of World German Jew Zionism all along ~ Tammany House Masonic Lodge head known as 'BOSS TWEED' and his $100 Million amounting to $1 to $8 Trillion today was how they did it, with two world wars to get away with 150 Years of Masonic treason 😦
.
The Jews have been thieves since they stole Egypt's gold and Jewels 😦
In case you forgot, they also murdered all of the children of Egypt too 😦
.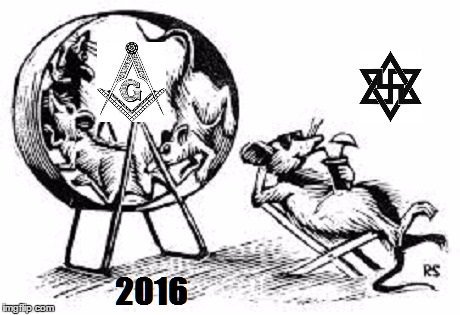 (Don't forget the 55+ year amnesty for treason)  😦
.
Joe Wolverton, II, J.D.
New American
June 4th, 2015
The National Security Agency (NSA) may have been forced to take a stutter step in its surveillance program (or resort to methods not made public) earlier this week regarding the collecton of metadata under the PATRIOT Act, but there is another agency that is more secretive, more invasive, and  has more information on you than could be gathered from your metadata. Gawker's Phase Zero reports on the scope of this shadow agency's surveillance: If you have a telephone number that has ever been called by an inmate in a federal prison, registered a change of address with the Postal Service, rented a car from Avis, used a corporate or Sears credit card, applied for nonprofit status with the IRS, or obtained non-driver's legal identification from a private company, they have you on file.
.
Six million American Masonic Lodge members control 320+ million Americans thru what amounts to a simple con game & a mere cold hand bluff ~ The International Zionists control those 6 million thru a rigid feudal pyramid seeing only those willing to think do and say whatever the fcuk they're told moving forward, and 95%+ of all Masons descend from Euro feudal nobility which itself descended from the British Israelite and German Teutonic Norman Conqueror post Assyrian Diaspora Jews 😦
Again, six million US Masons control round 320 million Americans thru a bluff 😦
.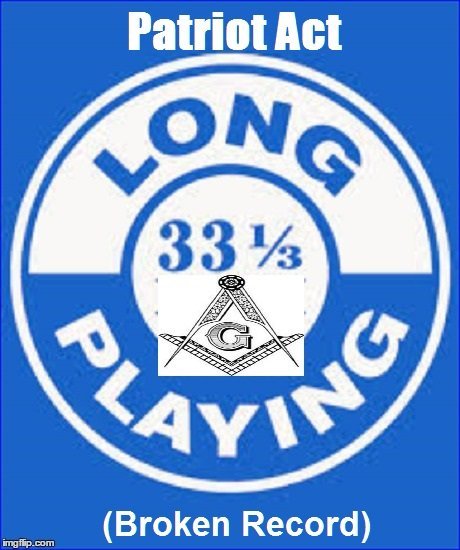 .
.
David Sherfinski
Washington Times
June 3, 2015
President Obama's favorability is now below that of all his other living predecessors in the White House, including former Presidents George W. Bush and Jimmy Carter, according to a new poll. Americans were split, 49 percent to 49 percent, on Mr. Obama, while 52 percent had a favorable opinion of Mr. Bush compared to 43 percent with an unfavorable one, according to results from a CNN/ORC poll released Wednesday. Mr. Bush's rating was his most positive since April 2005.
Former President Bill Clinton and former President George H.W. Bush each had a 64 percent favorable rating, while Mr. Carter had a 56 percent favorable rating. Mr. Obama's job approval rating is also back underwater now as more Americans say things are going badly in the country compared to March.
.
Forget the ratings… dont mean nothing… This is what means something…Should put the fear of god in you… For help with these problem terrorist… contact …  Trident…. keeper of the sword… Green Lite Specialist gatewayintel@outlook.com  Semper …Fi…. USA operations only…..  Pony up people… We guarantee results… Time someone took affirmative action of another sort…
.

Et.Tu.Britass
(To)
Trident
•
13 minutes ago