.
You know who (And-what) you are yet do you, America?  😉
Better the sharp acidic honesty than a sickly-sweet hominem praising the error ~
(In other words, it's better someone telling you you've fcuked-up than them lying) ~
.
America fell foul to social-engineering for dishonest purposes in a pretty-big way, and the best way I've ever heard to describe it, bearing in mind America's culture of metrosexual suck-cocker's moving forwards, is to state the true 'AGENDA' guiding America was set many years ago by the power of the money that was stolen from them (1929) and then, as happens when the 'POLICY' for change is only relevant to an unexplained agenda that the stolen money itself set, what always followed after that was the agenda and it's policies got into bed with the money that owned them, and then when any difficulty came up, the agenda and it's policy got into a tight 69 while doing a ménage la-trois with the money, both of them in what amounts to a spiritual and intellectual ménage la-trois in which both desired to please and be pleasured by the other, always in the process of also pleasuring the money that owned them ~
.
Crappy way of explaining it yet, if you think about it, accurate & self-explanatory ~
(Your political & media masters think you're all too dumb to understand America) ~
.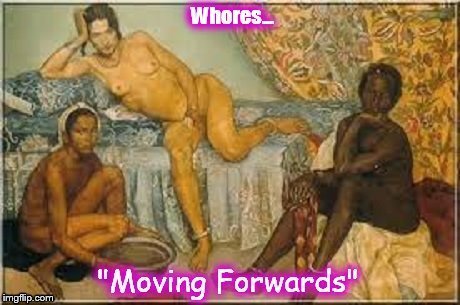 .
Zero Hedge March 24, 2015
March 24, 2015?   😦
March 24, 2015?   😦
March 24, 2015?   😦
.
Following its "visual to the world" message last night by test-firing an ICBM, America appears to shifting to 'big stick' diplomacy. Following Iran's naval drills last week (attacking a replica US aircraft carrier), Sputnik News reports that as the nuclear negotiations between Iran and the P5+1 nations come to a head, the US begins Eagle Resolve, a massive military exercise in the Persian Gulf. Eagle Resolve will involve tactical exercises from the US Army, Marines, and various other military branches "with simulated portions of the exercise based on a fictional adversary." Careful to ensure Obama does not lose his Nobel Peace Prize, a CENTCOM official explained, "the exercise is not intended as a signal to Iran."
With the support of regional allies, the US moved nearly 3,000 military personnel, as well as "air, land, sea, and special operations components," into the gulf. Taking place just off the coast of Kuwait, the exercise will continue through the end of the month, and is meant to improve the military's response time should an incident occur in the region.
.