America is currently governed by treasonous hypocrites ~ Anyone else in the world knows that and so do more than a few Americans, especially those who were fcuked over and\or murdered in the forward march of the treason ~ The biggest danger America faces is it's next false flag and the clumsy fascist frogstomp of truth they experience daily from their politicians and political media while the biggest danger the world faces is America insane from losing track of the lies it lives by, so much so it starts to really believe them ~ Here's one of the biggest lies they live by  😦
'HUMAN RIGHTS'   😦
The fact is America's entire underground bunker system was built with abducted South East Asian African and Middle East (Iranian boy-soldier) labour who were literally paid nothing and then worked to death building their Pole Shift hideouts for the elite few, yet America still desperately tries to pretend they're the good guys with all of that truth justice and the American way shit?  Fcuk off  😦
.
Govt propagandists hit roadblock with real journalists performing real journalism
Jon Bowne
Prison Planet.com
April 30, 2015
On March 5, 2014, Liz Wahl resigned from her job at RT during a live broadcast. According to Truthdig, the entire incident was prior knowledge and supported by no less than James Kirchick, a fellow of the neocon think tank known as The Foreign Policy Initiative. Recently, Max Keiser revealed on The Alex Jones Show that he was approached by the minions of U.S. propaganda to join their team at Voice Of America. Keiser refused their offer. However, Liz Wahl got swept up in the arms of the slothful American propaganda movement fail.
.
Michael Snyder
Economic Collapse
May 2, 2015
If the U.S. economy really is improving, then why are big U.S. retailers permanently shutting down thousands of stores?  The "retail apocalypse" that I have written about so frequently appears to be accelerating.  As you will see below, major U.S. retailers have announced that they are closing more than 6,000 locations, but economic conditions in this country are still fairly stable. So why is this happening?
.
Mac Slavo
SHTFplan.com
May 1, 2015
Cash is quickly becoming a liability. SHTF has been closely following the recent calls from Wall Street to ban cash and implement a system that would force everyone to operate on the grid, even as interest rates have hit negative and customers are actually charged for keeping money in the bank. For most observers, negative interest rates signals a bizarre and unsustainable economic landscape, but for those calling the shots, the negative rates are a necessary by-products of capital injections by the Federal Reserve over the course of its quantitative easing operations. The biggest problem with these negative rates – besides the fact that they defy logic and send the wrong signals to investors – is that there is every reason to withdraw cash and stash it, rather than be charged to keep deposits in the bank.
.
Zero Hedge
May 1, 2015
Over the course of the oil price slump we've documented the far-reaching effects of falling crude. Leaving aside the capital markets for now, the downturn has rippled through oil boom towns both in the US and Canada. Take Fort McMurray (in oil-rich Alberta) for instance, where home sales fell 66% in February or Sidney, Montana where the collapse in oil revenue has left law enforcement and schools strapped for cash in the face of rising crime and crumbling infrastructure. Then there is of course Texas which, until recently, was America's job creation engine but which shed a recession-like 24,500 non-farm jobs in March alone.
.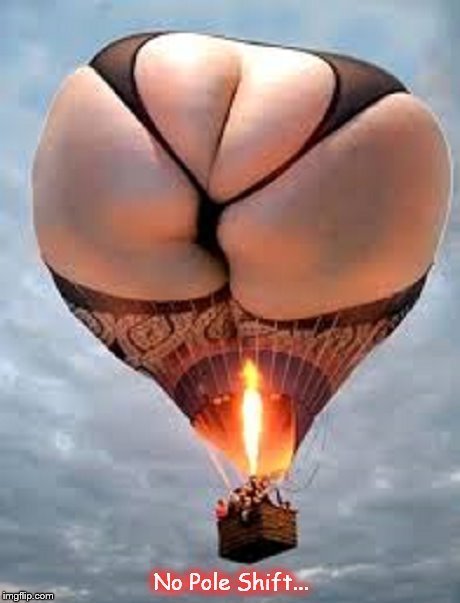 .
.
.
Dustin Volz
Nextgov.com
May 1, 2015
A House committee advanced major legislation Thursday that would effectively end the National Security Agency's bulk vacuuming of American phone records, a lurch forward for surveillance reform that comes as key spying authorities are a month away from expiring. The House Judiciary Committee passed the USA Freedom Act without amendments by a vote of 25-2, an endorsement that comes just two days after the bipartisan legislation was reintroduced in both chambers of Congress.
.
Congressional Amnesty for Treason?  😦
.
And America, you're 'STILL' not talking about a 55+ year amnesty for treason going back prior to the 'JFK' assassination to the stolen nuke his assassins placed under congress in the old Masonic tunnels there either, so seriously, in reality, it's not just the fcuking 'POLE SHIFT' you're not talking about while your Govt spends massive amounts of money you haven't got trying to make me, a man they'd arranged to have surgically lobotomised by my own corrupt CIA blackmailed Govt thru cauterising 90% of the arteries of the frontal lobes via a glass fibre laser up the nose to look stupid, 'IT'S YOU FCUKER'S THEY'RE ALSO MAKING LOOK STUPID' as well as me  😦
.
So how about you just let me go before I'm dead, because no matter what they say not only will you have to do so anyway after I'm dead from the tumours your CIA gave me in their black op, again using your tax dollars to do so ~ The truth is I've never broken your laws and wasn't necessarily planning to do so ~ So you and your US Govt can either 'GET SMART' or just "Go and get well and truly eternally fcuked" as you continue making each other look as stupid as you wish at your leisure, yet you'll be doing it a whole lot cheaper and saner (sic) after you let me go, idiots  😦
.
Without amnesty you'll see all American truth die  😦
.
.
Your next '911' will kill 160 million of you  😦
.
.