.
How dumb are you, America?  😦
.
Tony Cartalucci 
NEO
April 4, 2015
(McCain's Mid East fiction = Rocking-horse poop)
The ongoing conflict in Syria has always been a proxy conflict aimed at Iran, as well as nearby Russia, and more distant China. As far back as 2007, two-time Pulitzer Prize winner Seymour Hersh warned in his 9-page New Yorker report "The Redirection Is the Administration's new policy benefitting our enemies in the war on terrorism?," that a region-wide sectarian war was being engineered by the US, Saudi Arabia, and Israel – all of whom were working in concert even in 2007, to build the foundation of a sectarian militant army. The report would cite various serving and former US officials who warned that the extremists the West was backing were "preparing for cataclysmic conflict."
.
Here's an "INCONVENIENT PROOF" for you of something that don't add up ~
.
Here's an "INCONVENIENT PROOF" for you, proof about there being something seriously systematically wrong with the U S of A, rather than with their whipping boy the religion of Islam, which itself I've no feelings for anymore than that of either Judaism or Xtianity ~ Anyway, that said, as long as they were all genuine hard boys one and all (Or girls) I'd offered a team of your ex US Military lawyers a chance to go with me to the Australian town of Adelaide where your fake 1997 2004 Osama Bin Laden had been born to dig up some proof I'd figuratively buried there for a rainy day over who he really was between 1997 and 2004 on your media, yet despite all of the patriotic lightning and thunder post 911 and post Patsy Riot Act resolve, there was no fcuking thunderstorm (Rain) that came with all of that there supposedly patriotic lightning and thunder of all of the hard-boy patriots talking the walk ~
Only a steady 'DRIP-DRIP-DRIP' of something along the lines of "Boy if they try to take our guns there'll be trouble" and other stuff of that nature ~ Yet at the time their politically active ex vet soldiers were being murdered in 'VA' hospitals ~
.
I've long been both comfortable and almost kind of comatose in the laconic laid back way I'd approached shit that didn't add up from my childhood on when CIA were doing the worst kinds of up close and personal crimes against humanity to me and other children in a paedophile brothel they ran down here (Oz) for political blackmail, always watching every single minute fact factoid detail or piece of the world Zionist puzzle that was out of place, yet even so, even having that totally laid back casual laconic attitude it could sometimes really get me riled when they (The soldiers) let their leaders talk shit about me while ignoring my offer to them of exactly what they needed to 'PROVE' that 911 was a CIA run 'Coup D'Etat' ~
.
I'm not often riled over that no more, yet their media still pisses me off 😦
All those ex McCain rent boys & Pelosi rent-girls all 'Getting Ahead"   😦
There's no second prize for this particular contest  😦
Your next big false-flag = 160 million dead Yanks 😦
.
An ex congressman called "MICKEY EDWARDS" (Really) from what sounds to me like the Colorado based 'ASS-PEN' Institute (Snicker) is on CSpan Radio right now flogging his new book which he implies is all about explaining why congress doesn't work ~
.
He says that in the old days (Whenever that was) people in the US Congress used to work together for the greater good, presuming that means a bipartisan approach to making congress work together for the greater good of the people ~ Again, to me it seems he's implying that congress isn't working for the greater good because the people in congress won't 'WORK TOGETHER' for the greater good, if you get that particular oxymoron that congress don't work no more for the greater good because no one in congress will work together ~ To me, as an outsider, they all seem to be busy working together and keeping in sync with the US Fed to keep the American people moving forward in the dark every day, moving forward like they were kind of like a healthy freely ambulating 'MUSHROOM' getting a steaming warm pile of 'BS' rocking horse poo every day about the Muslim terrorists who hate their freedoms ~
Has anyone ever heard the old anarchic idea about using the sexual habits of sitting and ex congressmen women and senators with anyone, including children, to force legislation thru congress to enact a 100% amnesty for treason going back at least 55 years simply in exchange for telling the truth about it without doing any gaol time whatsoever? ~ Kind of like creating a way for everyone who knows something to say something? ~ 'HA-HA' ~ Those guys in your congress keep saying I've never made any sense nor ever offered any kind of viable plan to achieve anything, yet they've spent well over $1 Billion Dollars of your fcuking American tax money trying to prove I'm an idiot ~ That's an achievement in itself isn't it, once you really think about it, cause I've created employment and got them to all work together on that, right? 😉
.
Not all working together to create that 100% amnesty over treason tho  😦
Simply working together in a bipartisan fashion to prove I'm an idiot 😉
.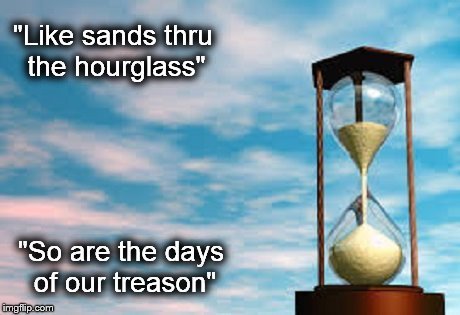 .
.
RT
April 5, 2015
Russia's active steps in boosting its air and missile defense capabilities are aimed against the potential threat of Prompt Global Strike which US "under certain conditions" might decide to carry out, says Russia's Aerospace Defense Forces' deputy chief. The potential threat of Prompt Global Strike by the United States against the Russian Federation is one of the top challenges for the Aerospace Defense Forces, Major General Kirill Makarov told the Russian News Service radio.
.
The enemy is in between us. We both have a common enemy, the sinister evil creeps that rule the west. The bunch of creeps that has been responsible for almost every war. They benefit while the combatants from both sides slaughter each other. We have to find a way to go after the real enemy. We can all see they are trying to use Russia as their tool of destruction against us. Let's get rid of them instead.
.

Et.Tu.Britass
(To)
Billo
•
24 minutes ago
Restore the full US constitutional law then in all seriousness try to create a full 100% amnesty for any act of treason going back 55+ years if confessed to a grand jury, whether before 'OR' after an accusation is brought up into a full investigation, and then give the amnesty in exchange for 100% honesty over the treason and see if that frees those in the black-op treason in CIA etc with the skills and 'ANTI-SKILLS' (sic) needed to fix things to then be able to speak freely about your real world, meaning you'll then (Maybe) be able to learn where you're at and how you got there ~
.
Is that too difficult for you? ~ Then what 'ARE' you going to do about it? 😦
Are you just going to all move forward without looking back anymore? 😦
.
Oh-okaaay ~ Then shoot another president and fake another moon-shot 😉
A hell of a good strategy long as you don't worry about collateral damage 😉
.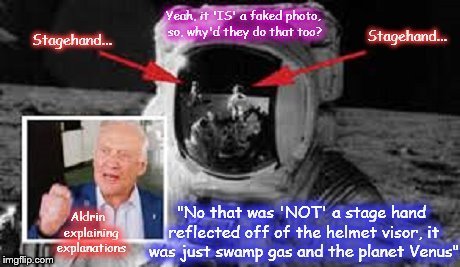 .
.
So again, how dumb are you America?  😦
You always gonna let-em fake you out?  😦
.
Joel Skousen
Strategic Relocation
April 5, 2015
(Gee, does 'Infowars' no-longer use a spellchecker?)
(BTW, the article is crap, it's merely for context)
(Hey, you might think moi-comment to it is too)
Russia and China are both on the move against their neighbors.  Both are in a major remilitarization that makes Hitler's Wermacht pale by comparison.  In contrast, the US is disarming in terms of strategic weapons despite Russian cheating on virtually every disarmament pact it has ever made.  Worse, the US has no treaty with China at all, which makes a mockery out of our unilateral disarmament, even if you could trust Russia and China to abide by them—which you can't. Personally, my bet is that a North Korean attack on South Korea will be the likely trigger event of WWIII.
The North has such overwhelming force arrayed against the South, only 60 miles from Seoul, that the US would probably have to use tactical nukes to stop such an attack.  What better excuse for China to come to the aid of ally North Korea with a nuclear attack on US military targets, saying "the US was guilty of the 'first use' of nukes?"
Besides, there has to be some reason to explain why the US keeps dealing permissively with North Korea, which has nuclear warheads and the missiles to deliver them (as compared to Iran which has no nukes yet—and which is threatened with every military option).  I think the globalists know that NK is being planned for the trigger event of WWIII, and they are making sure that trigger event is preserved. So, if you see a massive invasion of NK against the South, don't delay in getting out of major urban areas, even if not a military target. Both Russia and China intend to use an EMP strike to cause the maximum disruption followed by the physical nuclear strike within minutes.  That EMP strike will cause a lot of social unrest, and you want to be out of town before that happens.   Don't forget to prepare in advance a strategic place to retreat to, even if with friends or family in a rural area.
.
Is it possible Infowars is so poorly informed? ~ Not likely ~ Is it possible that in all true reality they're now pawned by Zion 24\7? ~ So when weren't they? ~ The reality of South Korea is they are so technically advanced when it comes to the non nuclear 'WMD' killer-punch weapons that North Korea would be no more capable let alone desirous of invading South Korea as I'd have of using Photoshop to invade Hawaii, then becoming America's next president by way of the divine right of dcik's to rule ~
.
Matter of fact I've got 10,000 times more chance of being the next US Prez 😉
.
So come-on America, this 'REALITY-PERCEPTION-CONTROL' mania which began innocuously enough under 'King–43' with an idea that to stray off message was both harmful to the troops and supporting the enemy is insane ~ The path back to truth being the first choice method of communication in the US may be a long journey for the American ppl if it's ever started, yet an even longer one if it's never started ~
.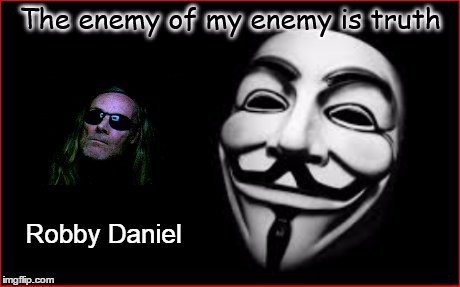 .
The reality in the Korean Peninsular is that South Korea has all of the very high tech weapons that in many cases are better than nukes they need, and again are more than capable of protecting themselves ~ If it comes to working out their past differences, Korea, both South and North, are more than capable of handling their own affairs, and South Korea has already given the quiet diplomatic hint to their North American dinner guest that's asleep on the lounge at 1.00 AM in the morning that they'd like you to quietly leave, as would many other nations where you overstayed a welcome  ~
.
Rather than any real security issue I'm betting the only reason the US Govt is dragging it's feet on that by pretending it's so needed everywhere in a world which can't do without them (It can) is that they've got almost nothing to offer to the American people once all of their forces are once again based stateside and they have to look themselves in the mirror and, in South Korea's case, see themselves as they are for the first time in 60 years since the Korean war, see themselves as others see them ~
.
It's almost like Washington has run out of things to lie about  😦
.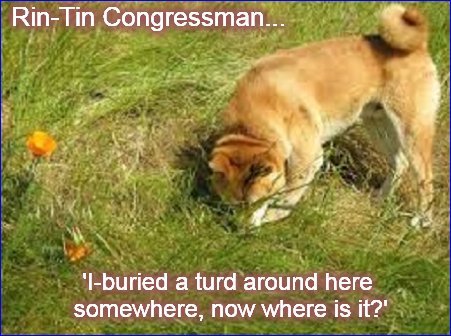 .
It's the amnesty for treason, Stupid   😉
.
.