.
Michael Snyder
Economic Collapse
March 31, 2015
When an economic crisis is coming, there are usually certain indicators that appear in advance.  For example, commodity prices usually start to plunge before a recession begins.  And as you can see from the Bloomberg Commodity Index which you can find right here, this has already been happening.  In addition, I have previously written about how the U.S. dollar went on a great run just before the financial collapse of 2008.  This is something that has also been happening over the past few months.  Some people would have you believe that nobody can anticipate the next great economic downturn and that to try to do so is just an exercise in "guesswork".  But that is not the case at all.  We can look back over history and see patterns that keep repeating.  And a lot of the exact same patterns that happened just before previous stock market crashes are happening again right now.
For example, let's talk about the price of oil.  There are only two times in history when the price of oil has fallen by more than 50 dollars in a six month time period.  One was just before the financial crisis in 2008, and the other has just happened…
.
Here's the president's State of the Union speech after Josh Earnest began snorting too much blow with Jay Carney, or something ~ Unfortunately no one noticed in time to stop it, and thus the president had to speak his own words, or something 😉
.
"My fellow citizens ~ The State of the Union is strong ~ Let us never tolerate those who hate our freedoms, let us never allow them the victory they seek to gain with words containing thoughts of shallow fear and panic ~ Let us never allow them to shake our belief in this great nation of ours with apparent random facts gleaned from those with a vested interest in harming our future ~ There is nothing to fear in the economic future of this great nation except economic crisis and in the march of the international 'ISIS' terrorist banker movement who, as '43' had noted, hate our freedoms because of those freedoms themselves ~ Furthermore, let me say the economic future of this nation is bright because this nation's economic future is bright, and there is nothing to fear within that bright future except fear itself, apart from the aforementioned 'ISIS' terrorist bankers and the economic crisis they threaten against us and our freedoms ~ Thus, we will not slacken our speed nor change our course until this ship of state has arrived at the economic safe harbour we all aspire to for our children, free of all international banker terrorism except for that of our good friends Israel ~ Let us take no stock in unwarranted half truths which seek to shake the very economic foundations upon which our great nation was founded on a little over 100 years ago ~ Let us join with the gospel writers in saying that those which lay their hand on the plow and look back are not worthy of plowing in the first place ~ In conclusion, I-say unto you, ask not who your country screws, but rather, ask whom 'YOU' can screw for your country ~ My thoughts and heartfelt prayers go with all of our men and women in uniform this day, and I-know we will continue to enjoy the economic prosperity we seek, because, when the call to serve came, we did not shirk our duty, we did not slacken, we did not put our hand to the plow and look back, nor did we seek to change course until finally, after 100 years of trouble, we safely arrived at a destination of economic safety and international peace and stability, with America taking it's rightful place at the head of the free world" ~
.
"MY FELLOW CITIZENS, THANK YOU, AND GOODNIGHT" 😉
.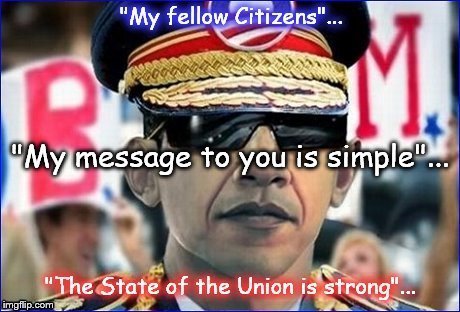 .
Bit of sardonic wit for you   😉
Heavy stuff is underneath   😉
.
Brittany M. Hughes
CNS News
April 1, 2015
When asked Tuesday whether he had ever used a personal email account to conduct government business, Internal Revenue Service Commissioner John Koskinen said he had "never discussed IRS business on my own personal account" and has a government-issued computer set up at home to avoid mingling business and personal emails. However, when asked whether other IRS employees only used government email accounts for agency business, Koskinen said that is the standing IRS policy, but added he "can't guarantee" it is always followed.
Koskinen's admission came during a Q&A session following his speech before the National Press Club Tuesday, when NPC President John Hughes asked him a question about IRS email policy sent by CNSNews.com. "There's been interest in the issue of using private email accounts as government officials. Have you ever discussed IRS business on a private email account, or used a private email server to store emails that are government records?" Hughes asked.
.
Every day America's treasonous fifth-columnist secretly Zionist Masons just get a bit bolder and a bit colder, knowing full well the 'DUMB-DOWN' that went down after the magic bullet moment, Apollo sham, Vietnam, the 1973 US Fed Nazi 'ODESSA' gold loan, Reaganomics, junk bonds, deindustrialisation of America, Balkanisation of it's constitution by Patriot Actors, and then the 'ON-MESSAGE' moment where the American people (Most of them) decided to accept any lie they were told as long as the president shaved daily, always changed his undies, spoke in a nice calm well rounded good-old boy voice even if he was talking shit, and never went out of their way to point out 'HOW MUCH THEY SCREWED YOU' means that you'll never, for the most part, actually walk the patriot walk like you always talk the patriot talk 😦
.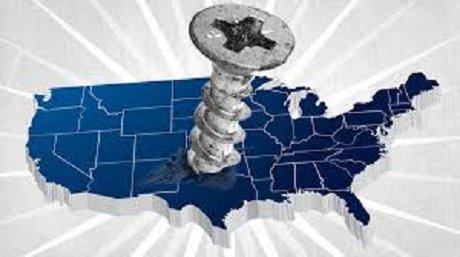 .
"Sword of truth" anyone?   😦
.
.
Dan Williams
Reuters
April 1, 2015
JERUSALEM (Reuters) – A new Israeli air defense system being developed in partnership with the United States has passed advanced tests, the Israeli Defense Ministry said on Wednesday, putting it on course for possible deployment by next year. Defense sources said tests for David's Sling took place last week and on Tuesday, the last day before a deadline for international negotiations on Iran's disputed nuclear program. The terms of those talks have been vehemently opposed by Israel as insufficient and Prime Minister Benjamin Netanyahu said on Wednesday it was not too late for world powers to demand a "better deal". Apart from a potential nuclear showdown with Tehran, Israel sees threats from Syria and Lebanon's Iranian-backed Hezbollah militia. ~ (Israel sees omnipotent angry invisible cosmic-magicians too) ~
.
The worlds biggest nuclear terrorist might be Netanyahu.
Somehow blowing up other countries power plans ensures Israel's existence: That is a very big lie, the lie of a terrorist. Your most worthless politicians flock to Israel to launch their election campaigns, were laundered foreign aid can be directed back to them for doing the bidding of Zionist crooks. So of your politicians have even taken money directly from foreigners, disrespecting elections laws. They are captured by a worldwide organised-crime operation who concedes its 'right' of criminal existence. Election campaigns in America are a money laundering operation and who benefits the most but the Zionist media. It is made to be totally criminal, deliberately. America even helped to smuggle nuclear materials to Israel — the treasons of "Israel First" run very deep. So if America is in trouble; that can only be expected by an America hijacked by double agents and Israeli spies.
.
Et.Tu.Britass
(To)
snoopdog
•
7 minutes ago
Three Masonic Americans, distant rellies of the queen of England according to some, helped Eichmann steal a nuke and place it under your congress via old Masonic tunnels there prior to the Cuban Missile crisis, then whack JFK after Eichmann was supposedly hung in Israel (He wasn't) then 38 yrs later, two of them (The shooters) were the US Defence Secretary and the 'VP' for the 19 Saudi-run box-cutter bandit boobies while the son of the man who did the stage managing for Deally Plaza was the American president ~ It was 'ALL' on the square and in the circle ~ What a treasonous Masonic sham (All 3 of those men descend from monied Euro-Jew nobility) once you learn that in the real world both Eichmann and Hitler were biological Astor's and were both 33rd degree Masons, as was Stalin Churchill Roosevelt Khrushchev etc, and one of Eichmann's biological descendants (Prince William) is titular head of world Freemasonry and next in line for the British throne ~ Looks like one big treasonous mother-fcuking worldwide Masonic Zionist conspiracy to meeee  😦
Eichmann was an illegitimate Palestinian-born Astor-descendant 😦
Sounds weird, yet that's how deep Zionism's Masonic-sham goes 😦
So repeat after me kiddies, "Three blind Masonic mice, 3 blind Masonic mice, see the Zionist's run, see the Zionist's run, they all ran after the farmer's wife, she cut off their tails with her carving knife, did you ever see such a thing in your life as three blind Masonic mice, three blind Masonic mice" ~ Well, what's wrong with a nursery rhyme after 2 jets into three skyscrapers for god's (sic) sake? ~
.
You Americans, you don't get-it?  😉
.
.
"We don't know what to do, we don't know what to do"  all of their Masons repeat in harmony, knowing full well that America will never see truth in politics media or religion ever again without a 100% congressionally legislated amnesty for state treason of secretly Zionist Masonic mice, simply in exchange for telling a lawfully enacted Grand Jury (Jewry?) 100% of the truth to avoid the hangman's noose  😦
.
Yet "We don't know what to do, we don't know what to do" is all that America's treasonous Masons can come up with? ~ What a sham, once you find out they've been committing treason on America since the Civil War days and that was the Masonic plan all along ~ Please, no more Americans claiming they don't know what to do, reality is, you lack both the patriotic motivation and the will to do it don't you  😦
.
.
You're going round in circles, America  😦
And down the gurgler as you do so too  😦
.
Look again at what Zionism which is 12,000+ years old, 8000+ years older than the Jews themselves are, has done to the world we live in ~ Just in the last 100+ years it's wrecked Russia, China, Europe, Africa, South America, South East Asia, the Middle East, and now America ~ It's destroyed entire continents as it pursues an insane agenda to set up a political and military dynamic where they 'ACCIDENTALLY' (sic) kill all goyim, tho what they're not telling you and what Jews themselves are lied to about by the secretly Zionist Masonic masters is they're in the process of lining up the defeat of the entire human species and it's replacement by a new eugenically created hybrid species specifically bred to be stronger, yet more subservient ~
.
Jews think they'll win out of this arrangement, only the reality is they're as used and abused by the Zionists among them as they in turn abuse goyim ~ For most average people it's enough that you understand the 'AS-ABOVE SO-BELOW' principle as it applies to the Jews and their so called god, who in reality is merely a mirror image of them with good 'PR' ~ The so called 'GOOD ORDER' and master plan of ancient wisdom which the secretly Zionist Masons have used on and in this world to such devastating effect over the last 100+ years so as to so screw Russia, China, Europe, Africa, South America, South East Asia, the Middle East and America is literally a mirror image of their so called paradise and brothers and sisters, it's nothing more than a great Ponzi scheme in the sky inhabited by 10's of 1000's of years of deceased souls who all died as they'd lived, as in 'LIARS THIEVES AND MURDERERS' ~
.
One and all they're just not what you were all told, as in a monotheistic omnipotent omnipresent angry invisible Abrahamic cosmic magician, because in reality all they really are with very few exceptions are a collective of the deceased souls of people who were parasites here in their physical lives, and now they're merely a form of disembodied thieving consciousness that relies on the belief of the living for their energy and relevance, and that's all they ever were too ~ Maybe there's true good order in this galaxy and maybe there isn't, yet there's none on this earth ~
.
These kosher fcuker's and their secretly Zionist Masonic Illuminati masters are nothing but a cancer in humanity's ass, nothing more and nothing less ~ We're likely to be orbiting a star that will create the 'LAKE OF FIRE' which the Jew prophet Christ prophesied when it goes supernova after using up all of it's little remaining hydrogen and then fusing it's iron for a limited time as a massive solar infra-red heater before going 'BANG' despite what the liars thieves and murderers of Zion try to tell you, so maybe you should take life seriously, maybe not, yet whatever you do, don't trust the Jew god or the Jew devil, or the Jew themselves because truly, metaphorically, something 'STINKS TO HIGH HEAVEN' in Zion and I'm pretty sure you'll find it's the Lord who reigns in Zion doing the stinking, while blaming Satan for farting  😦
.
Terrorism? Treason? = "Terah's son's"   😦
.
.
There's been an 'ET' presence on this earth for over 400,000 years now, much like in the role of creators and angels, yet also like a cross between the worst type of Hollywood Sci-Fi flick you could find crossed with a kind of ghoulish blood drinking (Really) cattle rancher who sees humans as cattle, along with the remnants of surviving giant pre-human civilisations like Atlantis down in (Under) Antarctica, perhaps as far back as 25,000 'BC' ~ Thing is, if we're cattle, and we might very easily be seen that way by whatever 'REALLY' created us hobbit humans 12,000 odd years ago, we're cattle that are collectively smart enough when we all tell the truth to kill 'ANY' fcuker's on this 'PRISON PLANET' who may see us as food, just as long as we don't let Jews and their Zionist masters sell us out for short term advantage ~
.
Potassium-Cyanide x Sodium 'AP' rounds  😦
They oughta be called 'GOD-KILLA' bullets  😦
They'll kill a Jewish devil too though folks  😉
.
Meanwhile, American politics? ~ You needed that congressional amnesty to be able to give truth a chance, but your treasonous secretly Zionist Masons are afraid (Terrified) that that may cause them all to lose control so they're mindlessly opposing it as unworkable ~ Truth be told it's only unworkable because A/ They're opposing it and because B/ The American people have become so accustomed to believing whatever horseshit secretly Zionist Masonic politicians tell them they'll all just accept it   😦
.
Ya'll have a Mice-Masonic day, ya-hear?  😉
.
.