Americans still claim they don't get-it?
Breitbart
July 28, 2016
PHILADELPHIA, Pennsylvania — Protesters at the Democratic National Convention grew even rowdier than on previous nights and a U.S. flag was lit on fire — and a protester attempting to dance on the burning flag ended up on fire. The graphic video can be seen below. Police and protesters attempted to treat the injuries and worked together to carry off the burned protester.
This article was posted: Thursday, July 28, 2016 at 5:08 am
A discrete spray bottle of 90% isopropol alcohol…
mixed well with petroleum jelly (vasoline) used to spray the trousers of these flag burners could result in a lot more of these delightful scenes!
   Et.Tu.Britass (To) ©₦@®£€$ ₣€N€¥ • a few seconds ago 
Here is the flag they should be burning,,
although they are trying to tell you something with it,,,,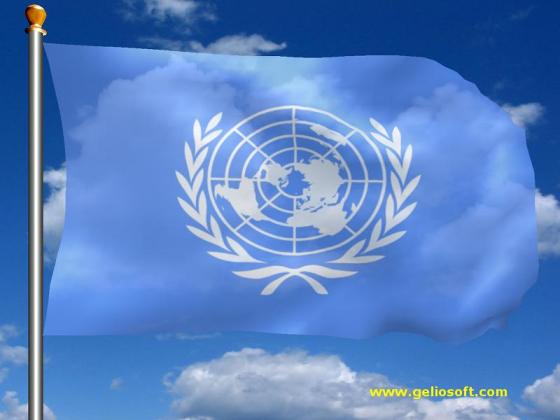 Et.Tu.Britass (To) HANGTHEOWL • 5 minutes ago
This is getting sillier and sillier by the moment ~ What happened to their old "Muslims hate our freedoms" everyone? ~ It seems to be dying the death of 1000 reach-around's, one day it's the Muslims, now it's the 'UN' again? 😦
I-still think it was the "Freemasons" who knocked down the Towers…
Funny thing, it was "Masons" who built them too, so that just figures…
Now, I'm sorry, I'll never believe you ever again America, ever…
(Absurd as it is, I've still got good reason to believe in myself though)…
   RED _._. Mann -. – . • 20 hours ago
KIDS now A DAYS!
PRACTICE, PRACTICE, PRACTICE, KIDS!
Here is a little street weapon recipe for you all!
HOLD that flag UP in the air next time! […]
   Et.Tu.Britass (To) RED _._. Mann -. – . • 5 minutes ago
Don't be so fcuking arrogantly stupid Masonic America, a Molotov Cocktail was a slightly tragic weapon of the desperate to use on air hatches of a lone single tank if it didn't have soldiers in the near vicinity for cover, effective to a degree if the Russian snipers were waiting to shoot the German soldiers as they tried to escape the flames or fumes and those who threw the thing could quickly dart back into the alleyways and run away before being caught, yet near 100% absolutely fcuking useless…
as a weapon apart from that…
The attitude of the taxpayer-funded Trolls on this subnet is bizarre…
I've had ejaculations of sterile semen with a higher 'IQ' than some…
Maybe I've even slipped on a banana-skin with a higher 'IQ' score…
It happened again? Too fuuny.
We covered the last bonehead who did this here.
We even show the video. It is at the end.
   Et.Tu.Britass (To) Sam Di Gangi • 2 minutes ago
Gee, look at the hair and the face of both, there's only so-much a make-up artist and a hairdresser can do for those two, so it'd be a safe bet that that's from 2008 or 2012 and this just displays more of the stubborn determination to deceive that 'ALL' power-players who spend on the cusp of $3 billion of public money on pure Orwellian 'BS' could be expected to cling to, sooo…
96-page report finds that Bernie lost 184 delegates to DNC election fraud…..
See Here: http://www.election-justice-us…
President Obama, Recent evidence proves without a doubt that the Clinton campaign, the DNC, and American media corporations colluded together to defraud the American People of fair elections. These criminal parties have defrauded the American taxpayer of $500,000,000 that the People have spent on elections, and the guilty parties spat on democracy in America by attempting to rig its political primaries, a cornerstone of a democratic society. To deter future acts of this unprecedented magnitude and gravity, an example must be made of the Clinton campaign and all concerned parties, the DNC, and colluding media corporations. All criminal parties should be charged with the RICO statute for fraud and racketeering, and a civil penalty of $1 billion dollars should be assessed to and paid for by all guilty parties. I would suggest the necessary portion of that sum be used to help Flint, MI fix its still undrinkable and unusable water supply. Additionally, the results of the Democratic primaries are obviously null-and-void due to election fraud. An immediate nationwide vote for either Clinton or Sanders is to be held immediately. Volunteers can be set up at the usual polling places, people can write on a piece of paper "Sanders" or "Clinton."…
It doesn't have to be expensive and complicated. Please be the hope and the change that you promised you would be. -The American People
Sign The Petition……https://www.change.org/p/try-clinton-t…
   Et.Tu.Britass (To) gozounlimited • a minute ago
Their Flint Michigan story was during her husband's presidency Gozo…
Have you no shame (Left) or are you thinking of running for president…

   gozounlimited (To) Et.Tu.Britass • 11 hours ago
Not qualified….. not a rapist, not a carpet muncher, not a butt f'er.

   Et.Tu.Britass (To) gozounlimited • 19 minutes ago
Ha-Ha-Ha, Oh, Ah the carpet, ooooh the carpet…
And the Clinton 1996 Flint Michigan water crisis…
Back when they were desperate to divert attention from Slick's mildly illegal plutonium deal with China after Oklahoma fell apart and the old Monika Lewinsky thing both gave Ken Starr a lifetime achievement award from the Institute of Anal Science, purportedly merely to gain rare earth mineral under viable contracts from China, 'OR', to give China a leg up to become a viable third force threat to Russia outside 'NATO' depending on which group swallowed which story, completely ignoring the holding company based Rockefeller family plutonium gas centrifuge deals that gave a 1000 x times more money than all of the sanctioned chicken-shiza cocaine profits to the Bavarian Illuminati in the American Masons so they could operate more effectively as junior partners…
in their part of the ancient Masonic wisdom of world dominators?
Butt (sic) please Gozo, in the name of pussyhood, a little bit more decorum here thank you, we're just talking carpet right, only proving the carpet theory? ~ Ha-Ha-Ha, Oh, the carpet, ooooh the carpet, glorious glorious carpet, sweet sweet perfume of fish monger's breath if not healthy and well cared for carpet…
No, no carpet for you…
Just some old taxpayer funded treasonous illusions = no carpet 😉
####################
Time to really think shit thru for real…
Now sometimes I'm prone to get more than just a little sarcastic, that's true…
I'm also prone to call the US Govt the biggest bloody frauds on planet earth…
Read what I've written, form your own conclusions, remember the details…
######################
(And all videos and graphics remain the property of their original owners)…
(All rights royalties and copyright used with community-welfare in mind)…
Sadly, it's no-longer of much real concern to me…
Met all three of these below in the 1960's, and, it's three different men…
Two are German-born full brothers, one, an American-born 1\2 brother…
America, your Masonic Lodges don't think much of your intelligence…
#######################
A story I've told elsewhere…
There's a story I've told elsewhere about being strapped to a chair drugged shitless on their "MK Ultra" stuff by 'CIA' with my eyes pinned open with surgical equipment a few months after their murder of missing Australian bub Azaria Chamberlain in front of me by a 'POS' operative for 'CIA' known to some in Australia as "Little Hans" a week or so after her so called death by a 'Dingo' (sic) taking her from her tent…
In kindness to Mrs Chamberlain, for an untrained victim it's very easy to place fully believable memories into someone's mind using those same drug based brainwash techniques, so she may very well have believed she saw a dingo take her baby ~ Anyway, at the time of the baby's murder both 'GHW (Scherff) Bush' (41) and Rumsfeld were in the house within the previous half hour of her (Azaria's) murder with a literal 'Bayonet' to the heart, anyway, again, this part I'm relating here a few months or so after her murder was…
basically, just torture to make me forget what I'd seen…
That included seeing Rumsfeld Cheney and your fake Kerry torture 9 babies to death, and then your 'Scherff-41' and one of his brother's torture 5 older children to death, all Aboriginal and all 14 that I'd seen slowly cut up with knives…
until they either bled out or went into shock…
That is not a '

CONDITIONED

' memory, it's the opposite…
I'd been tortured and grieved many times to force me to forget…
This time (For the torture described above) only 'GHW (Scherff) Bush' (41) and one other I'd not known by sight was in the house from memory, and for what seemed like about an hour to an hour and a  1\2 'THE' most violent video shit I've ever seen before or since was endlessly played in front of me, no way to turn away…
eyes wide open, brain turned to mush by 'CIA' hypnotic drugs…
No, it's not a fantasized Clockwork Orange scenario, it really happened…
So much in life and in the world itself isn't at all as they claim…
And still Zion keeps trying to use a "Cheap Trick" with emotional manipulations…
Control of a so-called 'Love Interest' I've never even met, it's all bullshit…
I'll still need a lawyer for due process and justice or a mortician pretty soon…
Before their "Lord Jew–Zionist Almighty"  (sic) repossesses my corpse..