'Back To Reality, Part 17?'  😉
Video: Trump Again Asked If He Will Put Americans In Prison Camps
"A lot of people wonder whether or not you would go the next step towards internment camps."
Steve Watson
Prisonplanet.com
March 29, 2016
Presidential candidate Donald Trump was once again asked this past weekend by a reporter on live TV if he will throw people into internment camps. Jonathan Karl of ABC News' This Week stated "So let me ask you, you said that Islam is at war with us. A lot of people wonder, given some of your proposals, whether or not you would go the next step towards internment camps. And I know you've never proposed that."
"Would you categorically rule out the idea of internment camps for American Muslims?" Karl asked Trump.
"I would rule it out." Trump replied. He expanded on the subject by saying "but we would have to be very vigilant. We're going to have to be very smart."
"We're going to have to be very rigid, very vigilant. And if we're not very, very strong and very, very smart, we have a big, big problem coming up. We've already had the problem. Check out the World Trade Center, OK."
"Check out the Pentagon," Trump continued. "We've already had the problem… I would say you have to be extremely strong. You have to keep your eyes open."
Trump also called on Muslims in the US to report "bad acts" being planned and carried out within their communities. "Muslims in our country have to report bad acts, OK? When you look at what happened in Europe, in Brussels, where many, many people knew this thug from last week, was living right in the midst of them, right only a few doors down from where he was living previously, they knew he was there. Nobody reported him." Trump urged. […]
—————————————————————-
Steve Watson is a London based writer and editor for
Alex Jones' Infowars.com, and (Cyber-subnet) Prisonplanet.com.
This article was posted: Tuesday, March 29, 2016 at 10:34 am
  duh • 4 hours ago
REX84 type Fun Camp magic bracelets already Beta tested at the happiest place on Earth…that's the plan already in the pipeline..
  duh (To) Gaslitemidnite • 2 hours ago
What about the 'missing' homeless folks…
they just seem to just disappear..into the FEMA machine??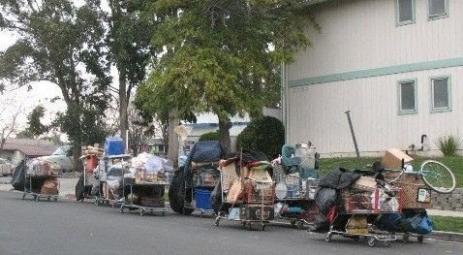 Et.Tu.Britass (To) duh • an hour ago
Why not just take an 'Exit-Poll' of Rockefellers' instead? 😉
Don't forget to 'YUCK-IT-UP' for the cameras Trump, Hill'…
  bornelk (To) Et.Tu.Britass • 21 minutes ago
Focus, focus election coming up and we need a debate between Cruz and Trump.
Are you on drugs? Rockefeller?!
  Et.Tu.Britass bornelk • a few seconds ago 
Hillary and Trump are Rumsfeld's bastards, and Rumsfeld is a bloodline Rockefeller, so you don't need a debate on truth…
  cynic • 16 minutes ago
the et tu Britass flavor of the week – be sure to check next week's exciting flavor!
  Et.Tu.Britass (To) cynic • a few seconds ago
One day closer to the 'NEXT' act of Bavarian Illuminati run US taxpayer funded treason, another false flag enacted by the Masons on behalf of their Bavarian Illuminati masters serving the Swiss Zionists who kicked off this part 200 years ago with Napoleon attacking Russia, ruining both Russia and France…
Shades of a Vietnam\Kennedy to Gulf War Obama drama…
(GHW Bush was German-born, birth name 'Scherff', really)…
First they liberally placed illegitimate-bastard German-Jew descent Masons throughout the Czar's Court to guarantee that whatever the outcome, everyone lost ~ BTW, a not well known factoid is Napoleon was one of Mussolini's direct ancestors, and Muso was Khrushchev's cousin or half brother or both, something incestuous in that bloodline thing…
THE SIMON FAMILY OWN ALL THE MALLS – HERE AND GLOBALLY – AND HAVE A DEAL WITH THE ZIONIST OCCUPIED US GOVT. TO LET THE GOVT HAVE USE OF SAID PLACES IN CASE OF ANY EMERGENCY AT ALL…DUH…..
  bornelk (To) darkhorse • 31 minutes ago
The topic is of no consequence to you. This column is a location for your anti Jewish dogma. I am getting tired of the same, same out of your mouth.
  Et.Tu.Britass (To) bornelk • 28 minutes ago
He\she\them have a right to express fear anger dissent and shame…
  Et.Tu.Britass (To) darkhorse • 41 minutes ago
Said simple Simon to a Pie-man "Let me taste your ware, cause if you wont see reason my way 'WE'LL LOCK YOU UP DOWN THERE' Suckaaaa" 😉
WARNING: ~ The Surgeon General advises that listening to the 2 songs posted directly underneath here may cause your hair and sideburns to grow long, tie-dyed T-Shirts and beads to appear on your person, pot to be found in your bag, and you may be sucked back in time thru a worm hole to the 70's back when truth was more than a store-bought political bitch of either sex and it was truth that mattered to you most, not whether you were so fcuking popular you had 10,000 fcuking hits on a fcuking Facebook page 😉
Turn down 'BOTH' of the offers simple Simon appears to offer you above, the dichotomy of 'DAMN' in darkness or fire, or 'PARADISE' if you'll surrender all your truth's the 2nd biggest lie in history after the sovereign Lord Fraud Almighty was said to have resurrected the Christ's butchered incomplete corpse, and instead, forget your soul delusions and go hang with the truthful spirits if you're truthful, or go fcuk yourselves if you're not  😉
For the record, the 'LAKE OF FIRE' the Christ spoke of, which St Peter seems to have alluded to in Ch 3 of Book 2 is 100% certain to be this solar system post supernova, and what or where to after that leetle Leibchen's?  😉
Only time will tell for both the righteous 'AND' the phaggartty-fools 😦
ISRAEL IS THE ONE WHO WILL BE PUTTING AMERICANS IN FEMA CONCENTRATION CAMPS AKA WALMARTS
  Et.Tu.Britass (To) darkhorse • a few seconds ago
Watch out for what's underneath them…
'AKA' feeding lots for "Jeffrey" 😉
And yes, that's a joke, and 'NO' sucker, I'm not fcuking joking either, but just in case McCain's metrosexual "M-n-M" congressional diehard's claim it's a silly statement proving I'm either insane or out with the fairies, "Jeffrey" was said to be a nickname given to one of the boring machines that built tunnels in the Dulles Oklahoma 'DUMB' (Deep Underground Military Bunker) complex, plus, truth be told, not a lot of flesh (Good meat) from abducted slave labor was wasted down there, at least according to Rummy or 'Scherff-41' (Forget which) back in the 1970's some time when such subjects weren't taboo to tell me about, because according to them when a worker got past their use by date, they were butchered cooked and fed to the slave labor, both as a cost cutting measure for fresh protein, and also…
to scare the fcuk out of labor to keep them under control 😦
####################
So you believe the Lord's people do you?  😦
Some people are weak in the sense of their herd mentality seeks to override their moral or intellectual senses, they'll subjugate whatever they know in their spirit to whatever group belief or experience as gives them acceptance within the group even if they know it's crap, tho in all truth crap is never presented openly ~ Imagine if the gospel had begun a little more honestly, like with a question such as, "Do you believe in a Jew called Christ by Goyim, he who was double crossed, beaten, raped, scourged, crucified, bled dry in occult ritual by the high priests while hanging on the cross, then was butchered cooked and eaten as the Passover lamb by the same Jews as sell Jehovah to you? ~ And furthermore, do you believe after three days he rose from death, believe the angry invisible omnipotent omnipresent Jewish god called Jehovah resurrected his incomplete cadaver even tho all flesh had been stripped from it and eaten by Jewish high priests in ritual Jewish kabala cannibalism?" ~ At the point in church or at the political rally where you say 'YEAH, YOU BELIEVE' the lying sham priest of the bible believing quasi religious political herd says…
"Then I-believe this will interest you also, for a short time only we're offering some great 'Trump Time Share' deep underground bunker apartments in the sunny Catskill Mountains area not more than five days forced march from New York for 20% down"…
In the real world '

Gunny

' also says to the Civvies…
"Here, you might need these Mother Fcuker's"  😦
They're lying to you, far more than you think…
####################
Now a simple man's overview…
Same people pulled '

BOTH

' of these attacks below…
And 

Freemasons

pulled '

911

'…
All thru the last 100+ years of catastrophe, Freemasons screwed everyone…
Look out for the 'NEXT' act of '911' state-sponsored Masonic Zionist terror…