Oh my. This was possibly the best closing statement ever.
Trump ended debate by sucking wind out of Cruz campaign. After Cruz brags about winning Iowa in his closing statement Trump landed this…
"That's because you stole Ben Carson's votes, by the way."
This article was posted: Sunday, February 7, 2016 at 6:17 am
I'd like to talk about Carly Femfurter as president ~ Now folks, we all know where Carly's coming from, she took a great company like Hewlett Packard and left it's dcik laying in the dust, but what else has she done? ~ She hasn't been bankrupt yet, so she really doesn't have the depth of experience needed to run this great country of ours, whereas, as you all know, I've been bankrupt several times…
.
So there you have it folks, I've got the experience, she hasn't  😦
Trump is the best guy to run the US government.
Talks facts and acts on the facts. It's time to make America great again.
  Ray Star (To) bright • 34 minutes ago
Trump advocates for torture.
  plataoplomo (To) Ray Star • 19 minutes ago
I'd rather torture a known terrorist for Intel than randomly drone village after village of people that just happen to live near a terrorist.
  Et.Tu.Britass (To) plataoplomo • 5 minutes ago
In the early 1960's it used to take around 5 days to 'BREAK' a soviet agent using drugs alone, and the soviet agents were acknowledged as 'THE' toughest most well trained agents anyone had ever produced, yet within 5 days using the old type relatively archaic sodium drugs they had back then, within 5 days all of the info was being obtained without torture, sooooo, there's obviously something else in play here America, unless the Arabs and Muslims are being trained by Russia (sic) but then it still only took 5 days getting the info using drugs alone…
so this is Masonic bullshit, or, Zionist horseshit…
Either the Muzzies are being tortured for fun, or, they're being tortured to force submission to 'MK-Ultra' hypnosis after the torture, or, they're being tortured to train their handler's in torture for later use on Americans in black prisons, or, it's all done to corrupt America ~ It may even be all of the above, but…
it isn't to get information, that's just bullshit and horseshit…
Still, America's mushrooms thrive on bullshit and horseshit…

  Trident (To) Et.Tu.Britass • 2 hours ago
You can bet the Brotherhood is hard at work Britass …
yes sir…but sad part is ….ain't nothing youz can do about it…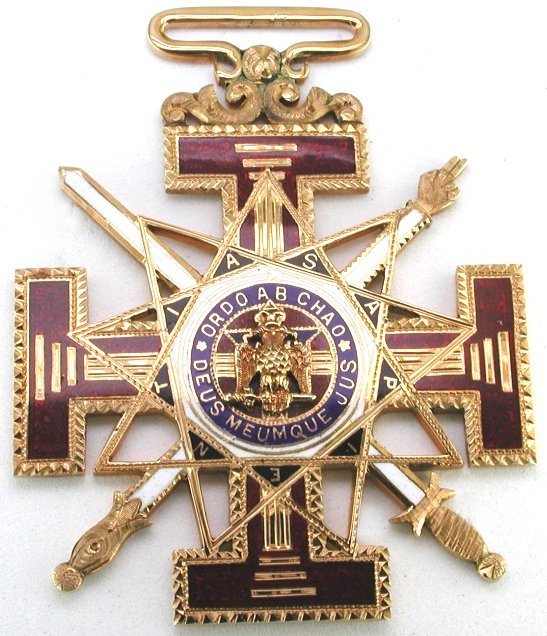 Et.Tu.Britass (To) Trident • 3 minutes ago
Incorrect, what you probably meant to say is "You can't stop them being stupid" rather than "There's nothing youz can do" ~ Some of 'MY' kind have the ability to bring out the worst in people any time we wish, while indeed bringing people to…
'RIGHTEOUSNESS'
is harder than getting an auditor riding a camel through…
a US Fed Chairman's asshole  😉
  Peter Quinn (To) Ray Star • 34 minutes ago
Do you understand how Presidential politics works…?
If Trump came out and said he was going to give terrorists
milk and cookies, instead of waterboarding them, how many
votes do you think that would get him…? And Trumps statement
was a warning to those that would try and do harm to the US…
"No more F'n around…!!"
  Et.Tu.Britass (To) Peter Quinn • a few seconds ago 
He gonna send his boy's round to mess-up the 'CIA' is he?  😉
  Charles (To) Ray Star • 17 minutes ago
If you haven't done anything wrong, then you have nothing to worry about. If you're trying to argue from a moral standpoint, shove that childish bullshit back up your ass. You're either with us or you're with the terrorists.
  Et.Tu.Britass (To) Charles • a few seconds ago 
Sooo, Umm, gather you're voting 'OXYMORON' in November Pal?  😉
Extreme (hypnotic) debating skills of Tax Cruz sharpened his dishonesty.
  Et.Tu.Britass zloppolz • 4 minutes ago
As a rational sane truthful man brought up to be so by my (Step) parents who gave me all of the latitude I'd wanted as long as it was always doing things the way they said to do them, I'm in a predicament ~ I'm psychologically unable to submit to stupid, basically because I'm not stupid myself ~ While all of the political processes of America are indeed 'THEIR' business, there's been a pretty big spend, waaay beyond what they admit to, to try to force me to submit to their (Fascist) political stupidity, but as I've just said, I'm unable to submit to stupid cause I'm not stupid myself ~ Best I'm able to do is gently mock it every time it tries to take itself seriously at my expense…
.
It's a real 'Woe-is-meee' story this one Huh? ~ Heh-Heh-Heh, ~ Oh-dear 😉
Still, my (Step) mom and dad taught me to use humor on stupid people  😉
  zloppolz (To) Et.Tu.Britass  • 21 minutes ago
Stupid implies inflexible. Stupid is not dumb and knows better, but pretends otherwise.   ( for example, most global warmers are stupid )
  Et.Tu.Britass (To) zloppolz • a few seconds ago 
I've always found lying to be stupid…
Election time sure brings them out…
My response is mostly just humor…
Course, some won't get the joke…
  zloppolz (To) Et.Tu.Britass • 42 minutes ago
Very good — that is an un-expected laugh.
"I've always found lying to be stupid…"
People confirm to be accepted, for advantage.
"Election time sure brings them out…"
The same plot with imaginative add-ons.
"Alan Watt on Voting – YouTube"
  Et.Tu.Britass (To) zloppolz • 4 minutes ago
Waaaaaaah, Ron Paul? ~ You responding with an 'Anal-joke' now Zip, cause that's getting pretty low on the Psy-Op subnet scale of arty-farty responses…
to American political reality  😉
Yeeaah, that was his son's girlfriend, but you get it, right?  😉
What a jackass! How anyone sees this fraudulent buffoon as presidential in any way whatsoever is a complete mystery. He is a horrible debater who is not the least bit convincing because he doesn't a believe a word that he is saying.
  Et.Tu.Britass (To) Jack Sparrow • a minute ago
Last time someone gave a speech that was even mildly believable was back in the early 1960's sometime ~ He was saying something like "In a democracy like ours, Secret Societies are an abomination" and then, he was dead…
.
Trouble is he was dead around 2 weeks before Nov 22 in Dealy Plaza…
It was just his Secret Service body-double shot dead for the cameras…
Least that's the story I'd got from those running the Dealy Plaza show…
Ever since then, the 'ROT' has spread like a highly malignant cancer…
Now the lies are so layered and complicated everyone's in the dark…