Are you?  😉
"Donald Trump, think twice before you speak anything.
You have been warned, Donald Trump"
Mikael Thalen
Prison Planet.com
December 11, 2015
The hacktivist group Anonymous set its sights on presidential frontrunner Donald Trump this week following the candidate's call for a temporary ban on Muslim immigration. In a video posted to YouTube Wednesday, Anonymous issued a stark warning to the real estate mogul, alleging his comments…
bolstered the agenda of the Islamic State.
"Donald Trump, it has come to our attention that you want to ban all Muslims from entering the United States," the video states. "This policy is going to have a huge impact. This is what ISIS wants. The more Muslims feel sad…
the more ISIS feels they can recruit them."
"Donald Trump, think twice before you speak anything.
You have been warned, Donald Trump."
The campaign, known as #OpTrump, began with a DDoS (distributed-denial-of-service) attack Wednesday evening against the website for New York City's Trump Tower. […]
This article was posted: Friday, December 11, 2015 at 3:41 pm
I seriously doubt that's anonymous doing that. It's most likely the NSA.
  Et.Tu.Britass (To) Rebel Yell • 20 hours ago
Straight-talking combined with honest-dealing ~ No mention of lifting the Rat Pack Act or the 'NADA' or even making financial criminals pay back that 401k money stolen from around 2 million retirees since the late 90's…
Yeah Baby, it's Donald Trump, Hilary Clinton, or Jeb Bush 😉
Gee folks what an exciting race, I'm sure excited, are you?  😉
This makes me feel good.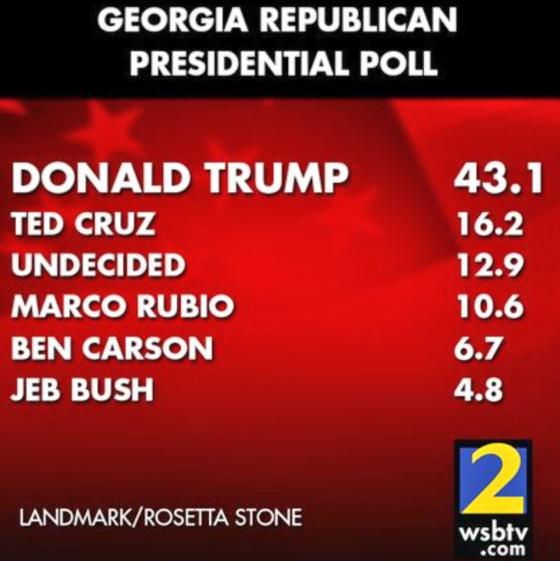 Et.Tu.Britass (To) Kelly • 20 hours ago
I'm speechless ~ Usually that would mean I've nothing to say however it's not one of 'THOSE' types of speechless ~ Fact is I'm speechless because the cat got my tongue and a rat got the other end ~ Don't make no sense? 😉
.
Sure, meanwhile in breaking news, Cessna pilots attacked the Yada-Yada….
Think god'll save your 'ASS' (sic) from the consequences of hypocrisy?  😦
Some liberals express support for Stefonknee Wolschtt
Paul Joseph Watson
Prison Planet.com
December 11, 2015
A transgender father who abandoned his seven children to start a new life as a "6-year-old girl" is being celebrated by some liberals as a shining example of diversity. 46-year-old Stefonknee (pronounced 'Stephanie') Wolschtt is being profiled by numerous media outlets after he/she/xe revealed her story in a video interview for The Transgender Project. Wolschtt is now dressing up and pretending to be a 6-year-old girl with her adopted family after being given an ultimatum by her ex-wife, who said she had to "stop being trans or leave". Wolschtt chose to abandon her 23-year marriage along with her seven kids and is now fulfilling her role as "little sister" to her new parents' youngest granddaughter. If you are having trouble trying to understand this insanity, don't worry, the video below will help clear things up.
"I have an adopted Mommy and Daddy who are totally comfortable with me being a little girl and their children and their grandchildren are totally supportive," said Wolschtt, who originally decided to be 8-years-old but then changed to being 6-years-old so she could be the youngest. "We have a great time, we color…
we do kids stuff – it's called play therapy," said Wolschtt.
Paul Joseph Watson is the editor at large of…
Infowars.com and Prison Planet.com. (Eck)  😉
This article was posted: Friday, December 11, 2015 at 2:46 pm
No six year old should wear dangly earrings and make up like that.
Shame on her mother.
  Et.Tu.Britass (To) tward3 • a day ago
Least he can't rape America's pension-funds of their 401k like Trump did in the 90's, so you should all vote for little 6 y\o transgender girl to become Donald Trump in the 2016 elections ~ Umm, wait, she 'IS' post-op right?  😉
Sooooo glad I-didn't pointlessly die before I-got to say this pointless shit  😉
As a kid I-used to really like cowboy movies, up til the concept of real genocide became a kind of morally valid intellectual perspective to me round about the time of the Vietnam\Cambodian war and for a while felt pretty damn guilty about rooting for cowboys ~ Eventually my respect for the Indian grew bit by bit once I'd grasped their culture and the nobility they held as they faced the inevitable onslaught of god's chosen people ~ (sic) ~ Now, well, sort of in the middle thinking…
I'd not have liked to have been in either's shoes  😉
We all got our myths, our daydreams, fiction, or Hollywood docu-drama's 😦
But as far as those Cessna-pilot's scoring a direct hit on the constitution? 😦
Hmm, I'm still a little dubious 'bout that, even fighter-pilots called 'CRAP'  😦
One said he'd need 30-50 hours "Acclimatization" before he could do it 😉
That's 'IF' you get my 'Drift' ~ A little to the left but not as far as 'Bernie' 😉
Ha-Ha-Ha-Ha ~ Like Fred Astaire and Rita Hayworth in this minefield  😉
Better start dancing the 'Amnesty–for–treason' boogie, patriots  😉
#### #### #### #### ####
I-don't believe in your god (s) Zion  😦
So what do you think you're reading here?  😦
What does Washington claim I'm saying?  😦
There's no '

FICTION

' in my sad-story, fools  😦
Epilogue soon?  😦
'LEGAL-DISCLAIMER' 
😦