.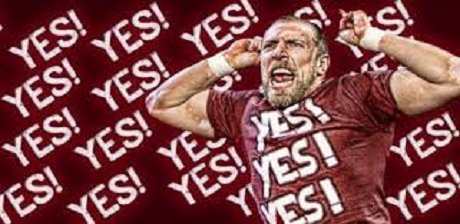 Think outside the box  😦
Before you're in one  😦
Excuse-me, I've got serious brain damage (Really) from a surgical lobotomy given to me to shut me up over shit I'd been told, often tho not always before the fact, about American treason going back to 1960 or thereabouts and, bearing in mind I'd been born a bit of a bad-assed smartass anyway, there 'ARE' times when I'm completely unable to zip-it because 1/ I-just don't want to just zip-it because every day I'm closer to when death zips it, and 2/ also cause I've only got a 10% blood supply to what's left of my frontal lobes thanks to US Govt conspiracy to pervert the course of justice in anything to do with me going back near 55+ years since toddlerhood already  😦
Bearing that in mind, and taking into account the current and previous US Govt's were all about as honest as a psychotic chief devil Lucifer as he stands before the judgement seat of his psychotic half-brother in paradise, also known as Lucifer, I've been (Falsely) accused of only making trouble and being negative by only ever talking about things which Zionist criminals didn't want talked about and saints forgive me (sic) it's true ~ For quite some time now I've stated that America is governed by compromised Masonic nutters who've all been lured enticed trapped blackmailed and then pawned by Zion as it seeks to get away with it's 911 'Coup D'Etat' on the US in 2001 and then lead the sheeple of America into it's next big false flag which will, I'm reliably informed, kill as many as 160 million of you cocksuckers by your own Govt's high tech weaponry which you paid for, leaving any who survive as slaves  😦
That's troublemaking behaviours all on it's own, me telling you that, and then I'd even dared to suggest that a 100% congressional amnesty for 'ALL' treason going back to 1960 in exchange for telling 100% of the truth to a Grand Jury (Grand Jewry?) about 'ANYTHING' they were asked would, if done with an honest genuinely repentant mind of American people, for the people, and by the people, will, at the least, either start WW3 on the spot, or, allow average Americans to come out of the constant state of 'PSYCHE HOSPITAL' denial they've been in ever since Don Rumsfeld and Dick Cheney whacked JFK from the Grassy Knoll, then allow those with the requisite much needed black-op experience to, bit by bit, show America where it went wrong and, quite possibly, how to fix it without being jailed for what they confess or indeed any other crime they confess to being blackmailed over which got them to cooperate with the treason they're making an honest and full confession of in the first place  😦
So obviously, beyond all reasonable doubt, I've no plan or 'BUNDBUST' as the old word goes and never have had one ~ I'm merely a bitter nefarious old troublemaking brain damaged Satanic Looney Tune loser intent on causing maximum grief for those I've chosen to at whatever expense that entails and, with some minor level of truth if taken out of context to all the severe Satanic abuse I'd suffered at the hands of US Taxpayer funded CIA throughout my life it's simply true, tho not true the moment you don't forget I'd first been tortured at the tender age of 5 and tortured a further 2 times by age 12 as well as seen 23 murders up close by age 13 with 20 of them kids, 14 of those kids tortured to death (All black torture victims) who literally died screaming until they bled out or went into shock, with 9 of those mere babes in arms  😦
Thus my small contribution to troublemaking was often tho not always limited to suggesting a mechanism where anyone and everyone could come clean about what they've done plus what they knew without any fear of reprisals other than someone they'd blabbed about killing them for it ~ There actually are some people who'd do that too (Risk all to come clean) if given a viable opportunity where they could have more than a 50-50 chance of surviving it and achieving something decent  😦
PRETTY FCUKING CRAZY HUH?   😦
REAL TROUBLEMAKER RIGHT?   😦
.
.
Kyodo News
March 19, 2015
Tokyo Electric Power Co. said Thursday it has confirmed that nearly all fuel in the No. 1 reactor at its Fukushima Daiichi nuclear power plant has melted and fallen into the containment vessel, through analysis using elementary particles called muons.
The result marks the first confirmation of a meltdown of the reactor in the wake of the March 2011 massive earthquake and tsunami. The utility plans to use the analysis result to devise methods for removing the melted fuel, the most difficult hurdle in decommissioning the plant.
.
INSANE AMERICA  😦
Steven Crowder
Truth Revolt
March 19, 2015
This week was a big week for controversy.  Starbucks went full racist, Hillary deleted emails, but even more strangely, a man-turned-woman (kind of) decided to use the ladies' changing room at Planet Fitness.  That's not the controversial part.  One woman, noticing a man in the ladies room, complained.  She was kicked out of the gym for being "judgmental."  A national dialogue ensued. This week, in my own hidden camera experiment, I decided to become a woman, go to Planet Fitness and figure out just how far their "no judgment policy" really goes…
.