.
RUMSFELD + CHENEY = GRASSY KNOLL   🙂
.
Like the Soviet Union, ISIS is a vastly overrated villain
Kurt Nimmo
Prison Planete.com
Feburary 6, 2014
Propaganda & the endless horror of ISIS sensationalized by establishment media will overshadow worries about the economy during the next election.
.
.
Prison Planet.com » Moussaoui Says Saudis Funded al-Qaeda,
Says Nothing About U.S. Role in Creating Terror Group
U.S. government continues to support al-Qaeda and its spawn to this day
Kurt Nimmo
Prison Planet.com
February 4, 2015
Zacarias Moussaoui, the so-called 20th September 11 hijacker, has fingered members of Saudi Arabia's royal family as major al-Qaeda donors.
.
America buys it's government's lies because America's Masons sell them in just such a way as the Americans think it's unpatriotic not to ~ The shame they must be feeling on the inside for cooperating in treason may account for part of their highest youth suicide rate in history   😦
.
If I-was talking to your so-called Osama Bin Laden today, the one on your TV from 1997 to 2004 even tho your military Intel claim 'HE' was dead in 02, the one who in reality was Australian born 'PETER WILLIAM VANSTONE' then, in all good humour and some degree of smartass malice, I'd say to my good friend of 15 odd years from 1969 thru to 1984, I'd say to him "PETER, IF GOD INTENDED YOU TO WEAR A FCUKING TEE-TOWEL ON YOUR HEAD YOU'D HAVE BEEN BORN WITH ONE THERE WOULDN'T YOU" and then we've have had a good old laugh about the Saudi king issuing a Fatwa on me for joking about a part of his religion ~
.
He was a fake, America ~ He was a lookalike CIA pawn double you twits ~
.
The Saudi-born original Osama was dead in the 80's at the hand of CIA simply for not playing ball with Zion's Muslim terror global plot ~ My friend Peter's death was also faked in the 80's after he was literally politically blackmailed to cooperate by CIA with a really evil paedophile snuff movie he was placed in ~ You know you've been lied to about everything, not just the two jets into 3 skyscraper myth which was simply physically impossible ~ Yet you can't face the horrible truth yet? ~
.
Your corrupt Masonic govt pulled 911 as a Coup D'Etat on the constitution ~
.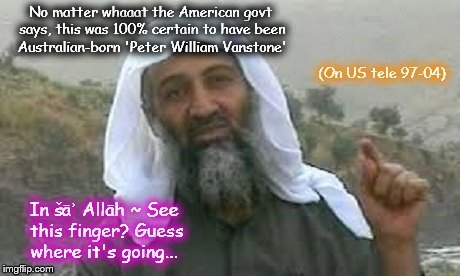 .
Kristina Wong 
The Hill
February 2, 2015
Sen. Lindsey Graham (R-S.C.), who is considering a 2016 presidential bid, said on Sunday it would require 10,000 American "boots on the ground" to stop the Islamic State in Iraq and Syria (ISIS) in Syria. Coalition airstrikes in Iraq and Syria won't destroy the group, but do help in some regard, Graham said on CBS's "Face the Nation." Graham said U.S. forces in Syria should be accompanied by a regional force of Arab nations. But, he said, "we cannot successfully defeat ISIL on the ground in Syria with the Free Syrian Army and regional coalitions of Arab nations until you deal with Assad because he will kill anybody that comes in there."
.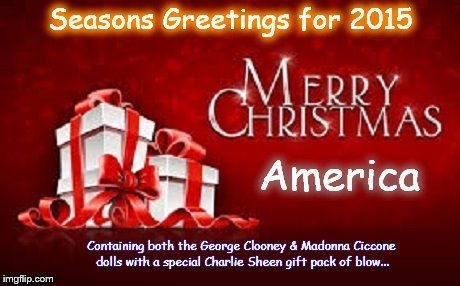 .
.
.
Alex Newman
The New American
January 29, 2015
Communist Party USA boss John Bachtell boasted in a recent column that his Marxist-Leninist organization, a tentacle of the Soviet regime in America for decades, "Utilizes" the increasingly radical Democratic Party to advance its totalitarian objectives in the United States. Writing in the Communist Party propaganda mouthpiece People's World, Bachtell suggested that, eventually, a "Radical third party" would become a viable option to advance communism in America. However, for now, he argued, fending off what he calls the "Ultra-right" — essentially anyone to the right of Obama, whom American communists openly backed in both elections — requires the CPUSA to continue utilizing the Democrat Party as a "Vehicle."
.
.
Zero Hedge
January 27, 2015
January 27, 2015?   😦
January 27, 2015?   😦
January 27, 2015?   😦
.
Nearly two weeks ago, we were surprised to read on the Navy's website that one of America's prize aircraft carriers, CVN-74, John C. Stennis as part of an operational training period in preparation for future deployments, just underwent not only its first ordnance onload since 2010, but, according to Senior Chief Aviation Ordnanceman Jason Engleman, G-5 division's leading chief petty officer, "the biggest ordnance onload we've seen." Why engage in such a major weapon loading process now? We don't know, and we certainly won't until the next deployment of the carrier, currently located in San Diego to receive aircraft and another 2000 sailors, is announced but it does seem coincidental that the same aircraft carrier which the Iranian General Ataollah Salehi warned back in Janiary 2012 "Not to return to the Persian Gulf" was being loaded to the gills with weapons ahead of the following three major macro events: i) the sudden and unexpected fall of the US-supported Yemen government; ii) the biggest re-escalation in the Ukraine civil war since the spring of 2014, and iii) the death of the King Abdullah. And who knows what other "Unexpected" geopolitical events are about to surprise the world?
.
.
.
YOUR ALLY, ISRAEL   😦
.
.
.
.
AND MASONS HERE   😦
.
.
.
.
KARMA IZ-GOT YOU?   😦
.
.