Anti-Donald Trump protesters tore down Secret Service security checkpoints in an effort to storm the doors
Jim Hoft
Gateway Pundit
March 19, 2016
Anti-Donald Trump protesters tore down Secret Service security checkpoints in an effort to storm the doors of the Infinity Event Center while Trump was speaking, only to be repelled by police, CNN reported.
Secret service & local PD hold & secure door after protestors storm #Trump Utah entrance & attempt entrypic.twitter.com/d4con2TcUL — JKH / Gay Leftist (@jaycamikenGL) March 19, 2016
FOX NEWS HAS VIDEO OF PROTESTERS ATTACKING POLICE AND TEARING DOWN SECRET SERVICE CHECKPOINT TENT […]
Hundreds of Donald Trump supporters and protesters faced off outside the Infinity Event Center in Salt Lake City, Utah Friday night. […]
"Couple dozen officers in full riot gear arrive, protester crowd boos loudly". […]
This article was posted: Saturday, March 19, 2016 at 6:50 am
Funny how these idiots complain about Trump being a "nazi" and yet they're doing the very same as the Nazi Brown Shirts did. That's why their educational system wanted them dumb as a brick. They make great fodder.
  Et.Tu.Britass (To) 23 Wolfhound • 2 hours ago
Hey Wolfie, your Nazi comment got 7 votes, I've only got 6 inches myself…
  ouch • 2 days ago
The people that are afraid to work are the people that fear Trump the most.
Yup' these freeloading morons fear the one word TRUMP will demand everyone who physically can to get .JOBS
And under his proposed tax policies, there will be many jobs created.
  Et.Tu.Britass (To) Bill • 2 hours ago
Yup, if elected Trump will transform overnight into a rational sane patriotic type of go getter nationalist businessman, one who, unlike Adolf Hitler building useless autobahns to create employment and move troops and supplies more easily across the nation to out of the way places like the Eastern Front in Russia, Trump will do constructive stuff like make sure that Mexico builds a wall, make China build a fairer trade policy, then make Europe attack Russia over Russia's unreasonable stance over the problems it faced in it's old capital of Ukraine, along with dealing with all of the old issues like (Not) dealing with the lack of preparation for real world Pole Shift…
Then he'll walk on water or turn water into wine, feed 5000 with one serve of hash browns at McDonalds, and then…
Can't wait till he's crucified and rises on the 3rd day 😉
  truthseekerman (To) Wiley Coyote • a day ago
Hitler and Mussolini were also nationalists.
  Wiley Coyote (To) truthseekerman • a day ago
So was John F. Kennedy. (Probably the last president of the U.S. who was).
  Jacynthia Read (To) Wiley Coyote • a day ago
Then why do they hate him enough to kill him?
No, I agree with Alex Jones. Trump is not one of them.
  Et.Tu.Britass (To) Jacynthia Read • 16 minutes ago
Neither was Reagan,

him and his horse Little Man,

both un-corruptible…
  Et.Tu.Britass (To) Et.Tu.Britass • 3 minutes ago
Don't ever put Reagan down by telling the truth about nothing America, not only would that be unpatriotic, it'd tend to place your German born 41st president 'GHW Scherff' in a bad light, in a 'VERY' bad light once the unpatriotic…
treasonous

truth

is

told

…
  Wiley Coyote (To) Jacynthia Read • a day ago
Ahem. Well.
"Antithesis" means sort of like, holding the exact opposite views from what they do. (In Hegelian dialectic, the first proposal becomes the "thesis." Then the exact opposite proposal is referred to as the "antithesis". What theoretically is supposed to happen is that, over the course of time, that the two opposing ideas become reconciled, to form the "synthesis)."
  Et.Tu.Britass (To) Wiley Coyote • an hour ago
There's a 'LOT' of that 'Antithesis' stuff been going around ever since Sen John McCain took over the reigns as titular head of Bavarian Illuminati from German born "George Herbert Walker Scherff" some 8 odd years back, so it's just as well from an antithetical point of view that McCain is only the titular head and not really in charge…
or otherwise it'd be a real mess Huh? 😉
Trump taking this level of flak means he is over the target! Go Trump!
  Et.Tu.Britass (To) Richard • an hour ago
Fcuk Common Core Politics, just get back to school America, you been (Deliberately) fcuked-over with Masonic binary-thinking with Trump or Hillary, Hillary or Trump, 'GOP' or Democrats, or even just 'ISIS' one day and 'ISIL' the next near 24\7 and all while the real issues like Pole Shift, repeal the Patriot Act…
and restore the constitution are ignored…
Wikipedia English – The Free Encyclopedia…
"In critical theory, a binary opposition (also yudipota) is a pair of related terms or concepts that are opposite in meaning. Binary opposition is the system by which, in language and thought, two theoretical opposites are strictly defined and set off against one another. It is the contrast between two mutually exclusive terms…
such as on and off, up and down, left and right.
Binary opposition is an important concept of structuralism, which sees such distinctions as fundamental to all language and thought. In structuralism, a binary opposition is seen as a fundamental organizer of human philosophy, culture, and language."
  Red Mann • 2 days ago
BURN the judeo-christo-white skinned male HOARDER-KILLER at the STAKE, in the TOWN SQUARE!!!!!!!!!! HAHAHAHAHAHA! NOW we are starting to get DOWNRIGHT Mid-Evil, my fellow ameriiiSCUMS!!!! CAN I HEAR A HELL-of-a-jew-Ya, my fellow ameriiiSCUMS?????? FOR, white skinned males AIN'T right, Don, NO MORE.
  Et.Tu.Britass (To) Red Mann • 3 minutes ago
Sure, it's heads or tails, "HEADS THEY WIN" or "TAILS YOU LOSE"…
Insists Syria's al-Assad an accessory
Kurt Nimmo
Prison Planet.com
March 22, 2016
A former adviser to Hillary Clinton on Syria, Frederic C. Hof, now a Resident Senior Fellow at the Atlantic Council's Rafik Hariri Center for the Middle East, has called for invading Syria in the wake of the deadly attacks in Brussels. "For the better part of a year, one clear recommendation has been on the table: assemble an American-led, coalition-of-the-willing, professional ground component—one top-heavy in regional and European forces—to enter eastern Syria to close with and kill ISIS. Engaging the Syrian opposition at all levels, consistent with an executable civil-military stabilization plan, can produce an administrative structure for an ISIS-free eastern Syria. Killing ISIS in Syria can ease the migration crisis and hasten the demise of this murderous band in Iraq. And it can demonstrate to the credulously stupid that linking up with losers will be a one-way trip to self-destruction," Hof writes. […]
This article was posted: Tuesday, March 22, 2016 at 11:16 am
"Look, up in the Sky, it's a bird, it's a plane" ~ No, it's "Super-Zionist Ted"…
.
Born on a planet far away from reality, 'Super-Zionist Ted' came to this earth as a small gay rent boy his father used to pay the rent ~ Then one day while he was playing with a group of his Pal's, along came the evil 'Dr Islam-Imam' who tried to bully 'Super-Zionist Ted' and his little gay friends for their lunch money ~ That day, 'Super-Zionist Ted' discovered he had superpowers, so from that day on he's never ceased to fight for 'Truth Justice and the American Zionist way'  😉
Hmmm, fits all the profiles of a government sponsored gladio style attack.
  Et.Tu.Britass (To) Billo • 7 hours ago
Meaning it was fake the first time, and fake the 2nd time they ran it too…
  darkhorse (To) Et.Tu.Britass • 6 hours ago
they're ALL FAKE!!! All done by Israel….
  Et.Tu.Britass (To) darkhorse • 6 hours ago
Yes, but it didn't happen, then it was repeated as if it just did ~ All it is is McCain forgot to take his meds again most likely Horse ~ They (Masons) have a big problem there (McCain) as if Freemasonry pulling '911' wasn't enough, now they have that Forrestal clown making more confusion…
  darkhorse (To) Et.Tu.Britass • 5 hours ago
I don't believe the Masons have anything to do with all this, Brutas…
mostly Zionist Supremacists and a few others thrown in…
  Et.Tu.Britass (To) darkhorse • 27 minutes ago
"Means motive and opportunity" ~ 'Bavarian Illuminati' used political blackmail on the Masons ever since 'JFK' ~ Once you get to the '911' moment the only ones who could pull 'NORAD' offline while they got the Air Force to fly off to Alaska and have the media all running with fake 'CGV' shots of planes that didn't exist while announcing 'WTC 7' had fallen due to fire without explosives being placed, were Masons ~ And the only ones who could get the explosives into 'WTC 7' where 'CIA' (OSS) had it's New York office were Masons, and it was these who pulled the '911' attacks and Patriot Act treason on the constitution after using a compromised blackmailed Masonic Lodge ~ Wake up and smell the horseshit…
  Et.Tu.Britass (To) darkhorse • 13 minutes ago
PS: ~ Freemasons pulled '911' and Masons did Chernobyl too…
and that's just the way it is, so lying about it won't help…
Jennifer Konerman
Hollywood Reporter
March 20, 2016
The future 'Celebrity Apprentice' host avoided questions about Trump's presidential campaign on Australia's 'Weekend Sunrise.' Arnold Schwarzenegger is about to step into Donald Trump's shoes as host of Celebrity Apprentice, but he draws the line when talking about the GOP candidate's politics. The former governor of California walked out of an interview with Australia's Weekend Sunriseon Saturday after host Angela Cox asked him about Trump's presidential campaign.
Schwarzenegger, in Australia to promote his branded fitness events, including Arnold World Strongman Championships, recently endorsed Ohio Gov. John Kasich in a series of social media posts before joining the candidate at a rally in Columbus, Ohio. "This is an interview that I only do about fitness and health, not about politics or my relationships," he told her before walking out of the interview.
This article was posted: Sunday, March 20, 2016 at 9:33 am
Arnold is is Republican only in the sense that he is a puppet for those who are destroying individuals involved in business and industry, buying up the bankrupted businesses, and then sending the jobs to slave labor countries.  He promotes their demands for open boarders and amnesty. They want the same cheap labor here in the US that made them rich overseas. He is an elitist that thinks the masses are meant to serve him and the masters that now own over 60% of the American economy.
  Harold Von Spuneridge (To) Ellie • 17 hours ago
You are soooooooooooooo correct! His father was a card carrying Nazi, so is Arnold. He hangs with Illuminazi scum: Jacob Rothschild, and Warren the Buffet lying bastard, grandfatherly monster. Warren Buffet The Illuminati's Sleeper Cell Of Corruption Within The United States! http://politicalvelcraft.org/2…
  ©₦@®£€$ ₣€N€¥  (To) Harold Von Spuneridge • 5 hours ago
His father was a
NA

–

ZI

, but he was raised by a Jew.
  Et.Tu.Britass (To) ©₦@®£€$ ₣€N€¥ • 27 minutes ago
Hey, what's your problem, you an oxymoron you moron?  😉
Ahnold paid 325 million, plus what it cost to raise the bastard, to put his schlong in this chalupa…I guarantee Donald Trump never touched any tail that disgusting!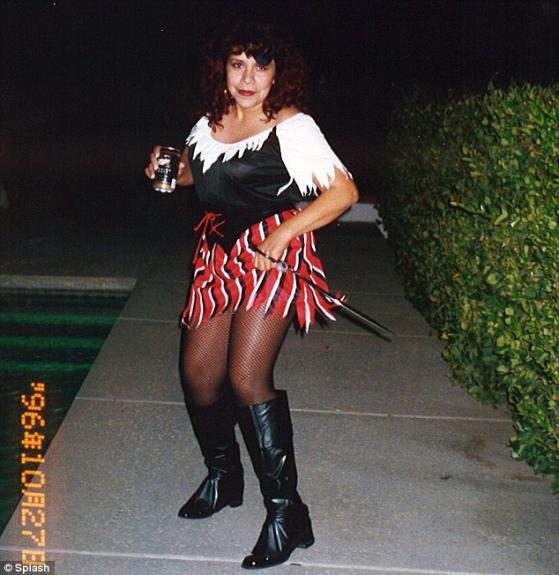 Et.Tu.Britass (To) ©₦@®£€$ ₣€N€¥ • an hour ago
Arnold just told you something, butt, you missed der Austrian humor bit  😉
Granted, it's a small bit, not many illegitimate German Jew comedians survived the war apart from those in the 'SS' so all up there was very little breeding stock to work with, however he did make a valiant effort to inform you he does not talk about 'Deeze Tings' over people he may or may not have had…
a quick cocaine fuelled relationship with, including

the

Donald…
All of the illuminated Zionists like Trump are a worldwide daisy-chain…
Sputnik
March 18, 2016
Pyongyang's multiple-missile launch on Friday is another provocative move by North Korea, Russian Ambassador to China Andrei Denisov told Sputnik.
This article was posted: Friday, March 18, 2016 at 6:35 am
Missles are a lot cheaper than aircraft carriers. When we hear these stories about N Korea remember the quality of the news we get in this country. Chances are the story was cooked up in a neocon stinktank.
  Et.Tu.Britass (To) Billo • 11 minutes ago
How long does Washington's rhetoric about everywhere else in the world hide the cold-hand Zionist treason of '911' along with their theft of the gold from Iraq and Libya under the pretext of 'THE TERRORISTS' hate their freedoms etc? ~ The shame, the hypocrisy of the sham amazes me and I'd thought I'd heard it all…
with the US Fed taking Nazi gold in 1973…
####################
Now a simple man's overview…
The

Freemasons

pulled '

911

'…
All thru the last 100+ years of catastrophe, Freemasons screwed everyone…
Look out for the 'NEXT' act of '911' state-sponsored Masonic Zionist terror…