American Masons told the truth…
'THE SKY WOULD FALL'  😉
Masons have a plan, a secret master plan, one that involves literal treason against the species and not just their usual gambit of treason against nations ~ I've explained it more fully in a blog some 30 or 40 blogs ago, however, know this, it's real ~ Pretty soon, as in within a not so young person's lifetime, will come a day when all Masons in good standing with Grand Lodge Central will seek to, upon a special sign known only to them given via word situation or a combination of events, seek to quietly leave cities slated for destruction by the weapon described in the graphic below, either heading out into the country to pre-prepared temporary transit points, or heading straight into the bunkers they've been building with slave labor ever since the Vietnam and Cambodian wars, and the point you need to grasp is, in the context of every single time you talk to a Mason now, not only are they scared of exposure over what they've already done, they've developed one hell of a totally dishonest mindset in all interactions with non-Masons ever since '911'…
over what they're intending to do…
Real humanists them Freemason's aren't they…
They're 100% dishonest in all interactions with non-Masons now even if they're telling the truth, because while on one level part of what they'll tell you may be partially true, they're also of a frame of mind where eventually they're already mentally conditioned to let all non-Masons die without warning or chance to flee so as not to cause panic which may hinder their escape as 1\2 the US dies from treason…
while 1\3 of the wider world perishes…
in a single Luciferin week…
Currently the entire fabric of the world society is slowly breaking down because, seeing that this is the (Secret) plan they work towards, they cut corners and do sloppy work in all areas of social management, and have done so for so many decades now, pretty much since the start of the Young Republicans, that large pieces of the society no longer fit and function in a long term vision like they once did, not to mention the fact that now, as every Mason knows but will rarely acknowledge, all interaction (Communication) with non Masons is based on shallow hypocrisy and deceitfully heartless deception, as in saying to their neighbor "Hello Fred, how's the wife" when, sooner or later if that man (Fred) isn't a Mason like them, that man (Freemason) will quietly leave his neighbor 'Fred' and his wife and family to die, possibly a quick death but, like these things can often be, just as likely die a rotten slow death half buried under a pile of rubble, surrounded by their excrement…
as a lack of water kills them…
Paul Craig Roberts
Prison Planet.com
March 16, 2016
American presstitutes, such as the New York Times and the Wall Street Journal, expressed surprise at Russia's support for the Syrian ceasefire, which Russia has been seeking, by Putin's halt to attacks on the Islamic State and a partial withdrawal of Russian forces. The American presstitutes are captives of their own propaganda and are now surprised at the failure of their propagandistic predictions. Having stripped the Islamic State of offensive capability and liberated Syria from the Washington-supported terrorists, Putin has now shifted to diplomacy. If peace fails in Syria, the failure cannot be blamed on Russia. […]
This article was posted: Wednesday, March 16, 2016 at 6:10 am
America's Masonic treason defeated it, and soon it'll destroy-it ~ 'Hurrah–Hurrah'…
PS: "New Hampshire Primaries" ~ First in the nation, always June or July, fools…
  Billo (To) Et.Tu.Britass • 3 hours ago 
u are a nutjob
  Et.Tu.Britass (To) Billo • 2 minutes ago 
Sure I-am, and even tho this is a 'SUBNET' on a subnet, the 3rd vid which features a small high tech metal sphere where a '757' is said to have been fails to post…
Someone paranoid again McCain?  😦
  ricck lineheart • 2 hours ago
Thank you Mr. Putin job well done ! America can go to war , but cant quit and wont win simply because of financial and political gain for the elite and controlling Puppet Masters of Wall Street and the Military Industrial Complex .
  Et.Tu.Britass (To) ricck lineheart • 9 minutes ago
Who got the gold from Iraq and Libya, and is Fort Knox empty?
Is it really true big 'NO BID' contracts were awarded for rare-earth mineral extraction in Afghanistan, and if so, if the Afghan rare earth stuff was real and wasn't just a ruse to distract from the looted Iraqi and Libyan gold, then that must be a truly massive enterprise, IE: 100 ton dump truck style mining, and where is it all being extracted into concentrate? ~ Someone's lying large…

  TRIDENT (To) Et.Tu.Britass • 3 hours ago
Hello Britass…Im banned from PP …but im back…
You are very preceptive in your analysis of how the 322 Skull Knockers and the Freemasons operate … They are marching in lockstep to the Nazi/Muslim controlled "New World Order" … Ill tell you who got the Gold …The Nazis ….same as WWII …when Hitler and the US (Brown Brothers Harriman /Union Banking Corporation) liberated most of the Gold in Europe.. They even removed the gold from the teeth of their victims before they went to the ovens.. You forgot the Gold that was taken from the twin towers depositories by Neil Mallon Bush (Heh Heh old 41's son) …Little W's brother before 911 when Silverstein and The Carlyle Group was setting up the Twins for controlled demolition..Both Towers were being condemned for asbestos contamination in December 2001….They blew them up on Sept 11 2001 … These same Nazi blood-letters killed Sadam Hussein and Qaddafi …. Afghanistan is about the Poppies … the minerals are secondary..Both Iraq and Chad has large gold deposits being held by both dictators…Tremendous amounts of their oil sales were paid for in Gold … Same as the Saud… being paid in gold today …its a secret …you know…The Arab world will not accept American currency as payment for any oil royalties … .they know the stupid dollar is worthless…
And the beat goes on… by Rothman …. from the inside…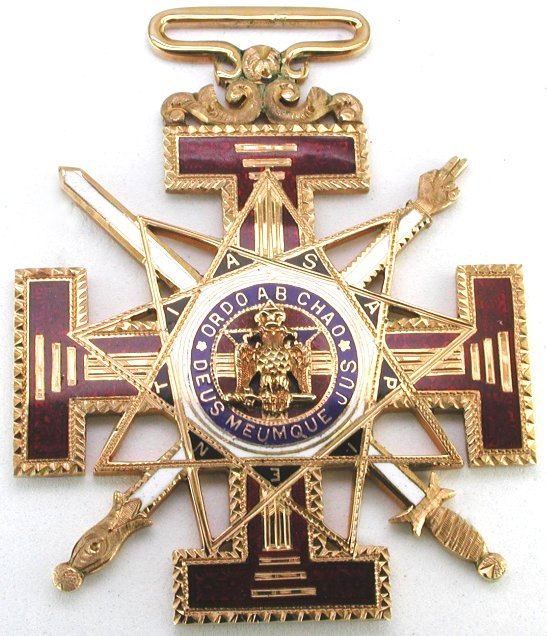 Et.Tu.Britass (To) TRIDENT • 4 minutes ago
Umm, Russia didn't go to Afghanistan for the poppies Trident…
Those rare-earth minerals are 'THE' strategic 'WMD' imperative…
The 'Asbestos in the Towers' was wrapped around steel girders…
It's definitely the 'Bavarian Illuminati' Masonic thing for 150+ yrs…
Enjoy the song, one of my 120-faves of all time for weird reasons…
Any-waaay, 'Are we there yet?' (No) ~ 'Are we there yet?' (No) ~ 'Are we there yet?' (No) ~ 'Are we there yet?' (No) ~ 'Are we there yet?' (No) 'We there yet?' (No)…
Geeze, gotta be over soon

  😦

Zero Hedge
March 16, 2016

Following MoveOn.org's "success" last Friday, George Soros is back on the lips of an increasing number of Americans as Bloomberg reports, the liberal billionaire, whose effort to unseat President George W. Bush in 2004 shattered political spending records, is returning to big-ticket activism after an 11-year hiatus. Soros has spent or committed more than $13 million to support Hillary Clinton and other Democrats this election cycle and has warned Donald Trump (and Ted Cruz) of "consequences" for their words and actions. Welcome to the Oligarchy.

This article was posted: Wednesday, March 16, 2016 at 6:36 am
Funny thing, Soros bailed Trump out at one point….
  Et.Tu.Britass (To) surf0766 • 41 minutes ago
'Soros bailed Trump out at one point?' ~ So did a 401k pension-fund in New York, they put their money in his company even tho all of the rank and file investors took their fund's management to court to try to stop them, then Trump pulled 'HIS' money out and declared his company bankrupt…
Sounds like he's just the man to deal with the US Fed deficit then right? 😉
If anyone can diddle those Zionist Swiss bankers then the Donald T. can 😉
It's a beautiful thing folks, he went to business college, he knows words 😉
'BTW', the phrase "Marshall's Portable Music Machine" in the song in the vid refers to politics, specifically American politics and especially to the rosy way shit's painted by 'CIA' when it's either treasonous and\or highly illegal 😉
  ricck lineheart • an hour ago
Soros should be deported on corruption and graft charges …….. But then too so would "Lucky" Larry Silverstein and Hillary Clinton , Oh I forgot , thats how the REAL law should work . ………… In the meantime the rest of us here at street level…
must stay on our knees .
  Et.Tu.Britass (To) ricck lineheart • 12 minutes ago
"Means motive and opportunity" goes the old law dog's line, and when you look at the 'MEANS' part of '911' their Masonic network were the only ones who had the network in the military to shut 'NORAD' down for 2 hours as well as get the Air Force off to practice bombing 'Al Qaeda in Alaska', plus plant the explosives in 'WTC 7' after already placing Bernie Madoff's billion or perhaps even trillion dollar financial rort (Laundering as well as theft) in there to be destroyed while 'CIA' had their New York headquarters there, Masons were the only ones with blanket control of congress for the 'Patriot Act' and then using US Military to loot Iraq's gold, Masons were also the only ones who could arrange and police the 'NIST' and derail the fake "Architects for '911' Truth" movement with it's deliberate failure, and thus saying Freemasons pulled '911' is the only logical practical assessment. So maybe you shouldn't deport the bastards until after you give them a firing squad then hang them on a rope and wait until their corpse rots and drops off the rope, then maybe America should understand that despite denials every last candidate pretending to run in this fake election sham is a Mason or a member of an associated illuminated lodge…
It's been Masons under the control of Bavarian Illuminati from the treason of the Civil War and Boss Tweed right thru to the creation of the US Fed and 'WW1' and financing Adolf Hitler with their 1929 Wall St winnings with him then looting Europe's gold on their behalf, and it's been the Masons under the Bavarian Illuminati Lodges since they whacked 'JFK' two weeks before Dealey Plaza and forced all high level officials to cooperate with the deception of the non functional nuclear threat the likes of Cheney and Rumsfeld had helped Eichmann place under congress ~ Then, with Masons central to the event, came '911' and their 'MOTIVE' (s) with Iraq's gold looted by US Military under Masonic control, shipped stateside in coffins and since disappeared, 'AND' also their 'Coup D'Etat' based on the threat of more terrorism by the Cessna pilot Muslim terrorists they (Masons) claim achieved the '911' attacks…
Thus the 'MOTIVE' for their treason was 'Greed Gold and Power', and all this was done while the opportunity for the crime was America's 'Phag'…
####################
Living someone-else's lie isn't a solution America…
A 100% amnesty in exchange for 100% truth ~ It goes like this, if they reject the amnesty they face a firing squad of 100 soldiers, active or retired, and all 100 have loaded rifles and shoot to kill, then you hang them until their corpse rots and drops off the rope just to make sure ~ And if someone accepts the amnesty but decides they only want to tell 95% of the truth, then, when they get found out, you put blank cartridges in the rifles of 95 of the guys or girls in the firing squad, and you put live rounds in the rifles of the other 5 ~ Simple  😉
####################