It's 150+ years of German-Jew (Illuminati) Masonic conspiracies  😦
Plus 'Identity-swaps, treason, massive thefts' and more  😦
.
(Or so they're saying ~ They got other shit tho)  😉
RT
June 15, 2015
Russia's Rostech Corporation is to unveil a super-high frequency weapon capable of taking down all kinds of drones, missiles and other high precision weapons. The presentation will be made at the Army-2015 military expo. The Mosow Radio Engineering Institute has developed a super-high frequency (SHF) 'cannon'. It's designed to knock out aircraft, drones, guided missiles and any airborne high precision weapons using electronics. The cannon creates an air-exclusion zone within a reported radius of over 10 kilometers around the defended object or installation, though the system's exact characteristics are classified. "This mobile microwave irradiation complex performs off-frequency rejection of electronics aboard low-altitude aerial targets and warheads of high precision weapons," a source in Rostech Corporation told TASS, adding this system puts close range air defenses on a whole new level. "In terms of performance capabilities, the complex has no competitors in the world," the source said. All the equipment is mounted on a tracked Buk missile air defense transportation platform. "When installed on a special platform, an SHF 'cannon' provides all-around defense," the source said, adding the complex is also planned to be used to test domestic-made military radio-electronic systems for resistance against high-power microwave radiation.
.

.
Here's a history lesson for the thinkers  😉
Read it in context of the previous blogs  😉
Stupid people, or sheep, read a comic  😉
.
.
Large number of Catholics slam Vatican's agenda!
Kit Daniels
Prison Planet.com
June 16, 2015
Catholics around the world are attacking Pope Francis for advocating a new "global political authority" to tackle so-called "man-made climate change."
The pontiff recently wrote an encyclical to the world's 1.2 billion Catholics asking them to support larger government to stop "global warming," but it appears a large percentage of Catholics disagree with the Vatican's agenda. "I'm concerned the Pope is going to alienate many, many people with this encyclical because of his personal political viewpoints: people who would be faithful Catholics but disagree with his personal politics, but don't understand the Pope is not infallible on science or politics," a Catholic with the screen name zz912 wrote on Catholic.com. Another Catholic said the church shouldn't get involved. "I'll give [Pope Francis] the benefit of the doubt on his intentions, but he is making a huge mistake and it is embarrassing and discouraging for hundreds of millions of Catholics," he wrote.
MORE SARCASM, AND FACT   😉
.
.
Kit Daniels
Prison Planet.com
June 11, 2015
The Bilderberg Group orchestrated the 1973 Oil Crisis and talked OPEC into playing along to ensure that Anglo-American oil companies with ties to Bilderberg would profit from oil exploration in the North Sea. Now that's a deep secret they won't teach you in school because, frankly, Bilderberg doesn't want you to know.
This is why it's important to cover the Bilderberg Group.
This article was posted: Thursday, June 11, 2015 at 8:45 am
.


  Robert Gipson • 3 days ago




  pissed off American (To) Et.Tu.Britass •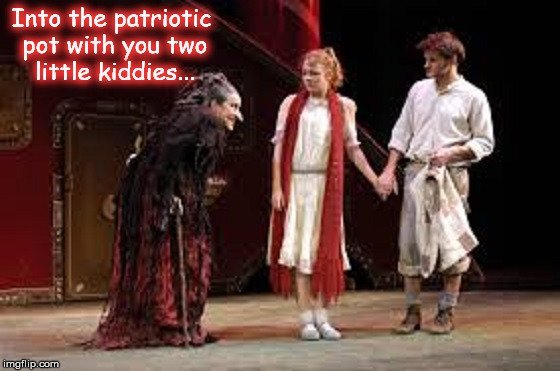 .
.
Charlie Skelton
London Guardian
June 15, 2015
Disturbing news has emerged that a bullet was fired at a police helicopter during this year's Bilderberg conference. Who would do such a thing? It turns out, the people who would do it are the police. The bullet was fired accidentally, admits a government spokesperson, by a member of Austria's elite EKO Cobra counter-terrorism squad: the rifle went off when the officer was climbing into the helicopter.
.
This article was posted: Monday, June 15, 2015 at 10:10 am
Sarcasm '

AND

' fact too   😉

"the quality of your workmanship 'SUCKS'",,,,,, well not everything is made the way it used to be,,,,,, but what do they make in Australia to compare,,??,, I do not think I have ever purchased anything that was made in Australia,,,,  I have had some Billabong shorts and T-shirts,,, they were pretty good,, but now they are made in China,,,,
.